Choosing Disability Representation
Finding the right Social Security Disability Insurance (SSDI) representative can help you get through the Social Security disability backlog faster. But first, you need to know what to look for before making this important decision.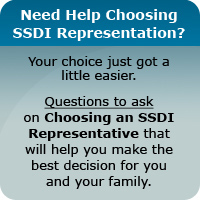 More than 2 million people are waiting to learn if they will receive their Social Security Disability Insurance (SSDI) award, a wait that averages two to four years. Newcomers to the cumbersome SSDI application process may not be fully aware of their options when seeking help.

Each month, thousands of people seek assistance from Allsup, asking for help to determine if they are likely to be eligible for SSDI and to discuss possible representation. The questions below are compiled from those most commonly asked about SSDI representation.
What are your options if you want to hire a representative?

Typically, there are two major types of paid SSDI representatives. First, there are specialized organizations like Allsup, which has multiple representatives and specialists experienced in handling SSDI claims in local communities across the country. There also are law firms that may or may not have attorneys solely dedicated to SSDI claims.

How knowledgeable and experienced is the organization in representing individuals applying for SSDI?

You should look for a representative who specializes in SSDI and understands the complexities and nuances of the process. Don't be fooled if some representatives try to impress you with their local influence. It's highly unlikely that they have special power over local SSA staff or can ensure your hearing will take place in front of a specific judge.

Allsup's expertise is evident in its more than 30 year history and knowledgeable staff with thousands of years of combined experience working with the SSA.

Will the organization help you file the initial application for SSDI?

The myth that you cannot have a representative help you file your initial Social Security Disability Insurance application may stem from the fact that many attorneys only accept SSDI customers after their disability applications are denied.

However, it can be to your advantage to use a representative in the earliest stages. This is especially true when completing the Activities of Daily Living questionnaire, which requires a level of detail that can easily derail you because you are unfamiliar with the process. For example, Allsup, which accepts customers at all levels throughout the SSDI application process, has average approval rates higher than the national average, including at both the initial disability application and reconsideration phases. This means more people receive their awards quicker and avoid the hearing and Appeals Council phases when using Allsup as their representative.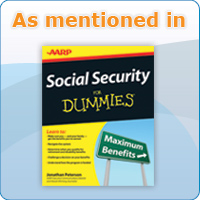 What specific activities will the representative undertake on your behalf?

It's important to choose a representative who consistently works the claim on your behalf throughout the process and removes the burden from you. For example, you should ask:
 

Will you help me complete necessary paperwork?

 

Will you make sure forms and appeals are filed in a timely way? How will I know?

 

How many people will be dedicated to getting my claim approved?

 

Will you contact my doctors and collect or update medical records for my file independently of the SSA?

 

Will you be available to answer any questions I may have at any point in the process?

 

Will you regularly check with the SSA for the status of my claim or confirm that my claim file is up-to-date?
Does the organization have experience representing someone with your disability?

Not all disabilities are alike-the SSA has specific Disability Impairment Criteria for hundreds of specific conditions, from AIDS and diabetes to fibromyalgia and strokes. It's essential to prepare each case with details and in the language required by the SSA to avoid unnecessary delays, a reduced award or denial of benefits. It is essential that the organization you choose is experienced in working with a variety of disabilities as well as knowledgeable about the SSA's specific Disability Impairment Criteria.

How does the organization - and who within the organization - will keep you informed on the progress of your claim?

For some, it's frustrating to hear that their claim is still pending. For others, it's a needed reinforcement that they haven't been forgotten or lost in the process. Disability applicants should make sure that the representation organization they choose will keep them regularly updated on the progress of their Social Security disability application, including timely notices of deadlines, documents required or scheduled hearings.

If you are seeking in-person contact on a regular basis with a local representative, you might be disappointed. Busy representatives often limit in-person contact to your initial meeting and perhaps a hearing briefing. Ask how frequently you should expect to be updated, by what means (telephone, in person, letter, etc.) and by whom.

 

Should I call you, or will you contact me?

 

How often will I hear from you?

 

Will you meet with me regularly to discuss my claim?

 

If you are not available, will another expert in your organization knowledgeable about my claim be available to help me with any questions relating to SSDI?
Does the organization file information electronically with the Social Security Administration?

Filing forms electronically can improve the chance of a timely response because it's easier for the Social Security staff to review and process the information. Allsup utilizes electronic filing whenever possible, but some representatives may try to convince you that the SSA is more likely to lose electronic files. However, it could be the representative is uncomfortable or unfamiliar with the technology or doesn't routinely query the SSA to confirm electronic documents have been received after a submission.

Will you have to attend any hearings?

Approximately one-quarter of SSDI cases proceed to the hearing level when the case comes before an administrative law judge (ALJ). However, this might not be necessary if the representative asks for and receives an "on-the-record" favorable decision. This is when the judge makes a decision based on the information in the claim file. It does require that your representative create a thorough and well-documented brief that provides a factual record of your claim.

Avoiding a hearing can significantly reduce the wait for SSDI benefits. Our experience indicates that an applicant may receive an award up to 7 months faster with an on-the-record decision, and they avoid the stressful experience of a hearing. A speedier decision also may result in a lower representation fee.

That's why it's important to ask a prospective representative if he or she will request an on-the-record decision. Also, ask:

 

How frequently do you receive on-the-record decisions?

 

How will you prepare me for the hearing?

 

Who will testify at the hearing on my behalf and for the SSA?
How many hearings does the representative handle in a typical week?

An experienced Social Security disability representative is desirable, but a red flag should rise if an individual representative is handling too many claimants at one time or attending a large amount of hearings in a given week.  This leaves little time for the important work of preparing the client or the necessary documentation. This lack of preparation can lead to a delay or denial of an award.

What is the organization's success rate?

No organization has a 100-percent track record, but consumers should look for a representative with a high success rate in gaining SSDI benefits for its clients. This indicates the representative not only can deliver the desired result, but also probably has good credibility in the industry.

How much faster can the organization help you win your award?

There is no guaranteed timeline. External factors, including the growing disability backlog at the SSA in processing claims, can affect the timing. But a representative should know on average how long it takes their clients to get through the various stages of the SSDI process. For example, individuals Allsup represents at the hearing level (where 90 percent of all claimants have representation) generally receive an award months faster than the national average.

What does it cost?

The SSA determines the fee that any organization, such as Allsup or an attorney, can charge for SSDI representation. Currently, under the SSA's fee agreement approval process it is 25 percent of the retroactive dollar amount awarded, not to exceed $6,000. Those who are approved quickly at the Social Security disability application level and receive no retroactive award typically pay much less.
 

Example: If you are awarded a $1,000 monthly benefit and the award is retroactive 12 months ($12,000), your fee would be $3,000 (.25 x $12,000);

 

Example: If your claim is caught in the SSA backlog and it takes 42 months to get your $1,000 monthly benefit, your representation fee would be capped at $6,000 on the $42,000 retroactive award rather than $10,500 (.25 x $42,000).
At Allsup, you will not pay a disability representation fee if you don't receive your SSDI award, and there are no costs other than the representation fee. Other representatives, however, may charge for expenses such as travel or collecting medical records. Be sure to ask any prospective SSDI representative about any additional expenses that you may incur and the anticipated amount.

Will the organization represent you?

A representative may decline to represent you. Good representatives carefully screen potential customers to determine if they are likely to qualify for SSDI. It's to no one's advantage to provide you with false hope when the representative knows the SSA will not approve your request.

However, don't hesitate to learn about SSDI and get some free advice and ask for a free SSDI evaluation if you are turned away. You may not qualify for SSDI today, but if the severity of your disability increases over time and makes it impossible for you to work, you'll at least have some knowledge at hand to help you in the future.