Fibromylagia and Social Security Disability Insurance
Here is an explanation of Social Security's five-step process to determine if a fibromyalgia patient qualifies for SSDI: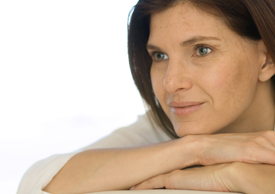 1.  Determine if an individual is "working (engaging in substantial gainful activity)" according to the SSA definition. Earning more than $1,040 a month as an employee is enough to be disqualified from receiving Social Security disability benefits.

2.  Conclude the fibromyalgia disability must be severe enough to significantly limit one's ability to perform basic work activities needed to do most jobs. For example:


Walking, standing, sitting, lifting, pushing, pulling, reaching, carrying or handling
Seeing, hearing and speaking
Understanding/carrying out and remembering simple instructions
Responding appropriately to supervision, co-workers and usual work situations
Dealing with changes in a routine work setting

3.  Fibromyalgia has no medical listing, so at this level of consideration, the adjudicator is required to consider "equating" a medical listing. To establish fibromyalgia as a medically determinable severe impairment, there must be evidence of widespread pain present for at least three months. There must be pain present on palpation in at least 11 of the 18 tender point sites as identified by the American College of Rheumatology and the Centers for Disease Control. There must be evidence of morning stiffness and/or stiffness after sitting for a short period of time. Fatigue is to be present. To equate a medical listing, the signs, symptoms and laboratory findings must be equivalent to an established listing. In most claims with a diagnosis of fibromyalgia, finding of disabled is usually at Step 5, i.e., functional limitations so significantly erode the occupational base for sedentary work that a finding of disabled is warranted.



4.  Explore the ability of an individual to perform work they have done in the past despite their fibromyalgia. If the SSA finds that a person can do his past work, benefits are denied. If the person cannot, then the process proceeds to the fifth and final step.





5.  Review age, education, work experience and physical/mental condition to determine what other work, if any, the person can perform. To determine fibromyalgia disability, the SSA enlists medical-vocational rules, which vary according to age.
For example, if a person is:

Under age 50 and, as a result of the symptoms of fibromyalgia, unable to perform what the SSA calls sedentary work, then the SSA will reach a determination of disabled. Sedentary work requires the ability to lift a maximum of 10 pounds at a time, sit six hours and occasionally walk and stand two hours per eight-hour day.

Age 50 or older and, due to the disability, limited to performing sedentary work, but has no work-related skills that allow him to do so, the SSA will reach a determination of disabled.

Age 55 or older and, due to the disability, limited to performing light work, but has no work-related skills that allow him to do so, the SSA will reach a determination of disabled.

Over age 60 and, due to the disability unable to perform any of the jobs he performed in the last 15 years, the SSA will likely reach a determination of disabled.

Any age and, because of fibromyalgia, has a psychological impairment that prevents even simple, unskilled work, the SSA will reach a determination of fibromyalgia disabled.
Check out information regarding the prescription drugs used to treat fibromyalgia.
Contact Us
Request a no-cost, no obligation
disability evaluation
to determine your eligibility for Social Security disability.