Social Security Disability Representation Expert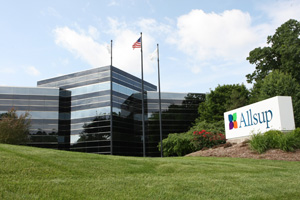 Allsup Corporate Headquarters
 300 Allsup Place ~ Belleville, Illinois 62223
Allsup is the nation's premier disability representation company®
. Founded in 1984 by Jim Allsup, a former Social Security field representative, Allsup was the first nationwide, private Social Security disability claims services company. The company built its reputation on the philosophy of "You stay at home. We do the work."
®
as well as an expert understanding of the specialized needs of those with disabilities.
Allsup has successfully secured
disability benefits
for more than 275,000 deserving customers.
Throughout our history, Allsup has positively influenced how the SSA serves its applicants. We educate our customers on the
Social Security disability
process, making it less confusing, less intimidating and more convenient for people with disabilities. And we provide the SSA with a well developed claim that allows its staff to issue an informed decision.
We are very proud of our 97 percent award rate for applicants who complete the
SSDI process
with Allsup.
In 2008, the company expanded the
Allsup True Help®
it provides to those with disabilities, providing access to a broad range of financial and healthcare information and services that help our customers live lives that are as financially secure and as healthy as possible. These services include the
Allsup Medicare Advisor
®
,
Allsup Veterans Disability Appeal Service
®
.  
Awards and Recognitions
Distinguished Corporate Partner Award for Excellence (2014). Recognizing CEO Jim Allsup and Allsup for business accomplishments that include growth, innovation, customer service and leadership in the marketplace. Presented by the John Cook School of Business at Saint Louis University.

2010 BBB International Torch Award for Marketplace Excellence Finalist (Council of Better Business Bureaus). Recognizing marketplace integrity and exemplary dedication to fostering trust between businesses and consumers.

A+ Rating (Better Business Bureau/BBB). Recognizing Allsup's integrity and best practices that demonstrate honesty and fairness to customers through its Standards for Trust program.

BBB World Class Customer Service Award (2006). Recognizing the company's commitment to serving people with disabilities nationwide.

Case in Point Platinum Award (Dorland Health, 2013). Recognizing Allsup's Community-Based Representatives Initiative that supports healthcare professionals nationwide, in the category Disability Case Management Programs.

Greater St. Louis Top 50 (St. Louis Regional Chamber & Growth Association, 2009). Recognizing contribution to the region, positive impact and civic commitment.

Most Inspiring Overall Campaign (United Way of Greater St. Louis, 2009). Recognizing companywide emphasis to support United Way agencies and increasing charitable giving.

2009 Advocacy Award (Invisible Disabilities Association). Recognizing CEO Jim Allsup's personal and corporate passion to help those with disabilities.