Aaron Tidball
Manager, Allsup Medicare Operations, and Manager, Allsup Medicare Advisor®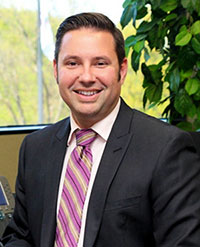 Aaron Tidball is an experienced Medicare expert proficient with navigating the Medicare system and knowledgeable about Medicare plans, benefits coordination and marketplace exchange plans.
He oversees Allsup's team of Medicare specialists, and educates and counsels Medicare beneficiaries, their families, employers, financial advisors and others on these benefits. His focus is handling detailed benefits coordination issues, and helping customers navigate the complicated Medicare program and their decisions during healthcare coverage transitions.
Aaron joined Allsup in 2011 and as supervisor of the Life Services Center, helped launch the Allsup Medicare Advisor® Enrollment Service, which offers Medicare plan selection assistance to Allsup Social Security Disability Insurance (SSDI) customers. Healthcare insurance assistance from Allsup includes the expansive suite of Allsup Medicare Advisor® products and services for individuals, pre-retirees and retirees, financial advisors, as well as Allsup Benefits Coordination and the Medicare Coordination Service®, designed for employers and other organizations. He holds his insurance license in Missouri.
Prior to joining Allsup, he spent 10 years with the Target Corporation, Minneapolis, dedicated to cause marketing and community relations.
He has a bachelor of arts degree from Bradley University in Illinois.