Rebecca Ray
Director of Corporate Public Relations

Rebecca Ray is director of corporate public relations at Allsup,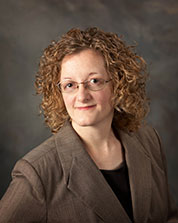 a nationwide provider of Social Security Disability Insurance representation, veterans disability appeal, return to work, exchange plan and Medicare services.
Her current responsibilities include community and media relations, public policy and corporate communications (internal/external). She regularly interacts with people who have disabilities and disability-related organizations across the country, answering questions, providing resources and materials to individuals and community groups. Prior to joining Allsup, she was an award-winning writer and editor for a variety of business and community publications, including St. Louis CEO magazine and Business First newspaper in Louisville, Kentucky.
She's a former board member for LINC Inc., a Belleville, Ill., nonprofit that supports people with disabilities, and a volunteer crisis worker for the National Suicide Prevention Lifeline. She also is a member of the Society for Human Resource Management and International Association of Business Communicators.