Tai Prohaska
Manager of Strategic Alliances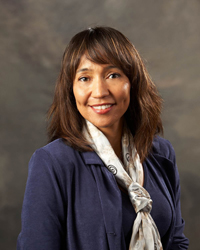 Tai Prohaska has more than 20 years of health education, marketing, sales, community and public relations experience in nonprofit, government and corporate arenas. As Allsup's manager of strategic alliances, she draws on her experience to develop and grow relationships with organizations that share the company's commitment to empowering people with disabilities to live lives as financially secure and healthy as possible.
"The best way to serve any community is to ensure its members are fully engaged in the process," she said. "Allsup serves people who are severely or permanently disabled and can no longer work. Although members share common challenges and needs, the community itself is diverse and spans all geographic regions. These dynamics make working with this community stimulating and rewarding."
In her role as manager of strategic alliances, Prohaska works with organizations representing a wide range of constituents. Identifying and building strategic alliances allows Allsup and its partners to create new programs, leverage resources, support innovation, and better meet the specific needs of individuals.
Prohaska is a former journalist and public relations executive who puts those skills to work to promote partner organizations and increase awareness of issues that affect people with disabilities.
"From a public health perspective, there is a definite need for increased awareness and understanding of disability issues among the general public," she said. "Along with that, more outreach and education among disability advocates is needed on issues regarding Social Security Disability Insurance, why individuals should apply, who should apply, and the benefits of professional representation.
"Within the framework of Social Security Disability Insurance and Medicare planning, there is tremendous opportunity to increase access to healthcare, address health disparities, and promote social justice."
Prohaska previously managed national public health campaigns for the U.S. Department of Health and Human Services, and is an experienced presenter and panelist. She holds a master's degree in public health from St. Louis University, a bachelor's degree in journalism from Michigan State University, and is accredited by the Public Relations Society of America.