Tricia Blazier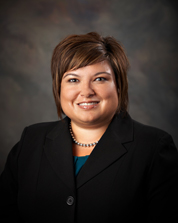 Healthcare and Financial Planning Director, Allsup
Tricia Blazier, J.D., applies her expertise and knowledge of healthcare issues and personal finances to assist employers and individuals as they navigate complex government programs. In her role at Allsup, she oversees numerous services offered to Allsup customers and client organizations including healthcare insurance services such as Allsup Benefits Coordination, the Allsup Medicare Advisor® and Medicare Coordination Service®, as well as the Disability Life Planning Service® and Allsup Life Planning Service SM.
Her knowledge covers a range of healthcare issues such as coordinating group health plans with public healthcare benefits through the Health Insurance Marketplace, Medicare or Medicaid programs. She also provides expertise on a range of financial issues that affect people with disabilities, including mortgage and debt problems, planning and budgeting, economic and health-related assistance programs, and sources of income and support.
She joined Allsup in 2007 as an appeals analyst, where she assisted claimants at the hearing level in securing their Social Security Disability Insurance (SSDI) benefits. A licensed attorney, she practiced family law and mediation before joining Allsup. She has a bachelor's degree from St. Louis University and she earned her Juris Doctor from the St. Louis University School of Law.