Get Help with Your Energy Bills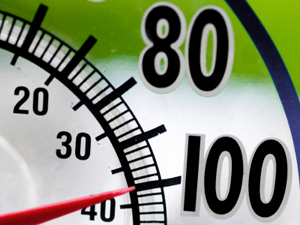 The heat has been breaking records this summer, and chances are your energy bills are also higher. If you have a medical condition, extremes of hot or cold can make your condition worse. It's vital to your health to keep your power on. Here's a short guide to where you can find help paying your energy bills.
LIHEAP is a good place to start.
LIHEAP is the Low Income Home Energy Assistance Program. This is a federal government program, but it is run by the states. In most states, you can apply for help with your energy bills once or twice a year. The average household that qualifies for LIHEAP receives about $300-$400 per year. LIHEAP pays the money directly to your energy company. Most states also offer emergency help if you're facing a disconnection.
Melanie Belt, a product specialist for the Allsup Disability Life Planning Service®, cautions that it's important to keep an eye on the application dates. In many states, the program may begin taking applications on a set date. For example, a program might begin taking applications on November 1 for assistance in the winter.
"Getting the application in early is key because the program may use up all its funds before winter is over," said Melanie.
If you're having trouble paying your energy bills, you should contact your state's program to see if you qualify.
The Weatherization Assistance Program may cut your energy bill by 32 percent.
The average household that gets their home weatherized with this program saves $437 a year on their energy bills. The program offers an energy audit of your home to help you identify ways to make it more energy-efficient. Then, they do the work for free.
It's easier to qualify for this program than for LIHEAP. According to Melanie, "This program has plenty of funding because not enough people are signing up. Some states have been loosening their eligibility requirements so more people qualify."
Like LIHEAP, the Weatherization Assistance Program is a federal program that is run by the states. Both homeowners and renters can apply (with their landlord's permission). Contact your state program for more information.
Check to see if your utility company can help.
You may be able to set up a payment plan with your utility company. Also, most utility companies have their own assistance programs to help customers who are having trouble paying their energy bills.
Find help from agencies and organizations in your community.
So what do you do if you get some help from LIHEAP, but it isn't enough to stop a disconnection? Or what if you don't qualify for LIHEAP, but you're still struggling to pay your energy bill? Local agencies and charities might be your lifeline. If you take in your past-due bill, they may have funds to help you.
Every community is different, so there is no one roadmap for finding and steering your way through these programs. You may live in an area that has a community action agency with funds earmarked to help pay energy bills. Your local Salvation Army and Catholic Charities may have energy assistance programs and the amount of funding available will vary with each location. There may also be smaller nonprofit and religious organizations that provide assistance. It can be a challenge to know where to turn and how to get started.
The Allsup Disability Life Planning Service can help you find energy assistance in your hometown.
If you sign up for the Disability Life Planning Service, a team of Allsup researchers will get to work finding resources in your area to help you with your energy bills. While they're at it, they'll also find organizations and programs that can help you take care of your family's other basic needs, such as food, housing, healthcare and prescription drugs.
"At Allsup, one of our core values is to provide True Help®," says Tricia Blazier, the senior product specialist for the Disability Life Planning Service. "Many of our customers need help with their utilities, but they often don't know where to find it. We find the programs that are available and determine if the customer qualifies."
A key feature of the Disability Life Planning Service is one-on-one help from an Allsup financial specialist. The specialist will work closely with you to find solutions to any financial problems you're facing. This can include everything from finding help with your energy bills to dealing with credit card debt to developing a budget.
Mitchell Flatt is one of Allsup's financial specialists. He works with customers every day to help them get their finances on track. "I remember a customer from Peoria, Illinois. He was about $700 behind on his utilities," recalls Mitchell. "This was last winter, and he had children in the house. I told him about a community agency in his local area. He went in there with his past-due utility bill, and they went ahead and caught him up. This made a real difference for him."
To find out more about how the Disability Life Planning Service can help you, call (888) 271-1173 or visit the website.