Allsup's Customer Service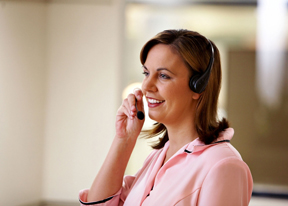 Allsup is dedicated to providing True Help®. We work in unison with a range of partners and organizations to bring clarity and fair-mindedness to complex and multi-faceted processes that affect our customers. Whether it's SSDI, Medicare or other personal financial matters, we believe in creating opportunities for people with disabilities so that they may lead lives that are as financially secure and as healthy as possible. In Allsup, our customers have an expert with the drive and passion to help them reclaim their lives.


Allsup SSDI Customer Satisfaction Stats (thru 11/30/2015)
| | |
| --- | --- |
|   | Yes |
| Courteous and helpful | 98% |
| Satisfied | 97% |
| Recommend a friend or family member | 95% |


Source:  Allsup survey of 2,000 customers from the past 12 months through 11/30/2015 both pending and awarded, in consumer and commercial client groups.


Award Winning Customer Service
Allsup has been awarded an A+ rating by the Better Business Bureau as part of its Standards for Trust program, recognizing Allsup's level of business integrity and best practices that demonstrate honesty and fairness to customers. The company is also a previous BBB Torch Award winner for its world-class service on behalf of people with disabilities nationwide and recognized as a 2010 BBB International Torch Award Finalist for Marketplace Excellence.

With superb customer service and demonstrable results, Allsup has done the unthinkable. Our SSDI experts make a complicated, lengthy and distressing process of applying for Social Security Disability Insurance benefits into a process that garners over a 97 percent satisfaction rating among its clients.


Allsup Customer Testimonials
"You truly have a wonderful staff that knows the meaning of customer service, professionalism, and sincere concern for their clients!" -- Dale S.
"After 3 long years of struggling to get by with the help of friends and family, I finally won my SSDI claim. I am so pleased with the firm I used as they held my hand throughout. Praises to Allsup Inc!" -- Caryn T.

"Allsup is an A organization that could teach Social Security a thing or two." -- Lori N.

"After I got involved with Allsup, everything was done on the telephone and through the mail like I was promised. The only way that I was able to stay in the Social Security disability application process was because they helped so much." -- Mary D.

"When you're going up against a Goliath like Social Security, you'd better have a David like Allsup Inc. on your side." --Yolanda M.

"My brother-in-law is a lawyer, and he had recommended that I contact a local attorney to help me with the application process. I'm happy I didn't take his advice because Allsup was outstanding from the beginning." --Rebecca P.

"I'm glad Allsup handled my case so I didn't have to go through the hassle of dealing with Social Security on my own." --Bettie D.

"Allsup told me at the beginning they would handle everything while I stayed at home. They weren't exaggerating - that's exactly what happened." -- Karen M.
"Allsup was a Godsend...Our life is entirely different because of what Allsup did for me and my family." -- Andy C.
"What a joy their attitude and enthusiasm was after dealing with the SSA.  They were always open and honest; always willing to help." -- Gary B.
"Although I still battle with my pain everyday from my medical conditions, I now realize that someone out there knows my pain. In the future, I will most certainly recommend 'Allsup Inc.' to anyone who finds themselves in a seemingly hopeless situation, such as mine." -- Del D.

"I wanted to thank all of you at Allsup. Dealing with my disabilities was hard enough. Allsup's many courteous, efficient and hard working representatives made the process painless. I have recommended Allsup to all my doctors and anyone that I have met that needs help in dealing with SSDI." -- Daniel L.
"Allsup helped me so much taking the burden of all the paperwork, which I could never have done on my own." -- Linda L.