How It Works At Allsup - The Allsup SSDI Application Process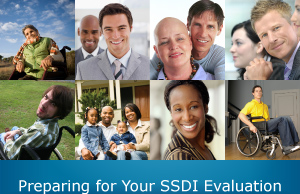 Social Security Disability Insurance (SSDI) is an employee payroll tax-funded federal insurance program. Its purpose is to provide income to people unable to work because of a disability. You may qualify for SSDI benefits if you have worked and paid into the program for five of the last 10 years. You must also have been disabled before reaching full-retirement age (65-67) and must meet Social Security's definition of disability.
 Allsup provides a no cost disability evaluation to determine likelihood of eligibility, develops an accurate record and guides applicants through the disability decision process. There are four levels in the Social Security Administration's (SSA) review and award system, plus an additional level that takes the applicant out of the SSA system. Few applicants will pass through all five levels:
Level One - Application. Your Allsup team will help complete all forms - including the Social Security disability application and Activities of Daily Living questionnaire, develop the case and submit relevant medical and vocational documentation. Because Allsup's process is efficient and its professionals are so familiar with the Social Security process, Allsup's award rate for initial claims is much higher than the SSA standard (56 percent vs. 33 percent). 
Level Two - Reconsideration*. If the initial disability application is denied, Allsup will file a disability appeal on behalf of the customer. Allsup reviews and updates medical and vocational information and prepares for the next phase of the process. At this level, Allsup maintains a 24 percent award rate compared to the SSA system-wide award rate of 12 percent. 
Level Three - Hearing.  If the reconsideration is denied, Allsup will file for a hearing before an administrative law judge. Allsup pioneered the use of on-the-record decisions by which judges approve awards without an in-person hearing, minimizing a significant hardship for a disabled individual. However, if a judge still requires a hearing, an Allsup claims consultant briefs the customer on the hearing procedures and appears with the claimant before the judge. Allsup secures an award for 76 percent of its customers who enter level three. The SSA system-wide statistic reflects an award rate of only 45 percent. 
Level Four - Appeals Council. If the hearing ends in a denial, Allsup will review the case again and may submit an appeal, along with any additional medical information and a written brief, to the Appeals Council. The Appeals Council reviews the hearing decision to determine if it was rendered properly according to the law. About 1 percent of third appeals result in a favorable decision for the applicant. The SSA system-wide statistic is that one percent of hearing decisions are overturned. 
Level Five - Federal District Court. The final level is the federal court system. Less than one percent of all claims reach this level; most of Allsup's appeals are remanded back to the Appeals Council.
Allsup does not charge a fee unless it obtains your SSDI benefits. The SSA governs the fee. Typically, under the SSA's fee agreement approval process, we receive 25 percent of the retroactive award, not to exceed $6,000. If you do not receive a retroactive award amount, your fee could be much less. All future monthly benefit payments go directly to you.
*Level two doesn't exist in Alabama, Alaska, Colorado, Louisiana, Michigan, Missouri, New Hampshire, New York, Pennsylvania and two offices (LA N 00057 and LA W 00056) in California.