Fibromyalgia and Chronic Pain Social Security Disability Personal Stories
Allsup has been helping people with fibromyalgia and chronic pain obtain Social Security disability benefits since 1984.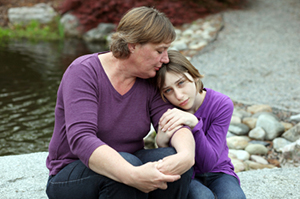 We educate our customers on the Social Security disability process, making it less confusing, less intimidating and more convenient for people with fibromyalgia and chronic pain . Our customers also benefit from our 97 percent award rate for applicants who complete the SSDI process with Allsup. Read how we helped these customers with fibromyalgia and chronic pain successfully secure the Social Security disability benefits they deserve.
Fibromyalgia & Chronic Pain Personal Stories
Please contact Allsup now at (800) 279-4357 or complete our short Social Security disability eligiblity form if you need help obtaining Social Security disability benefits.