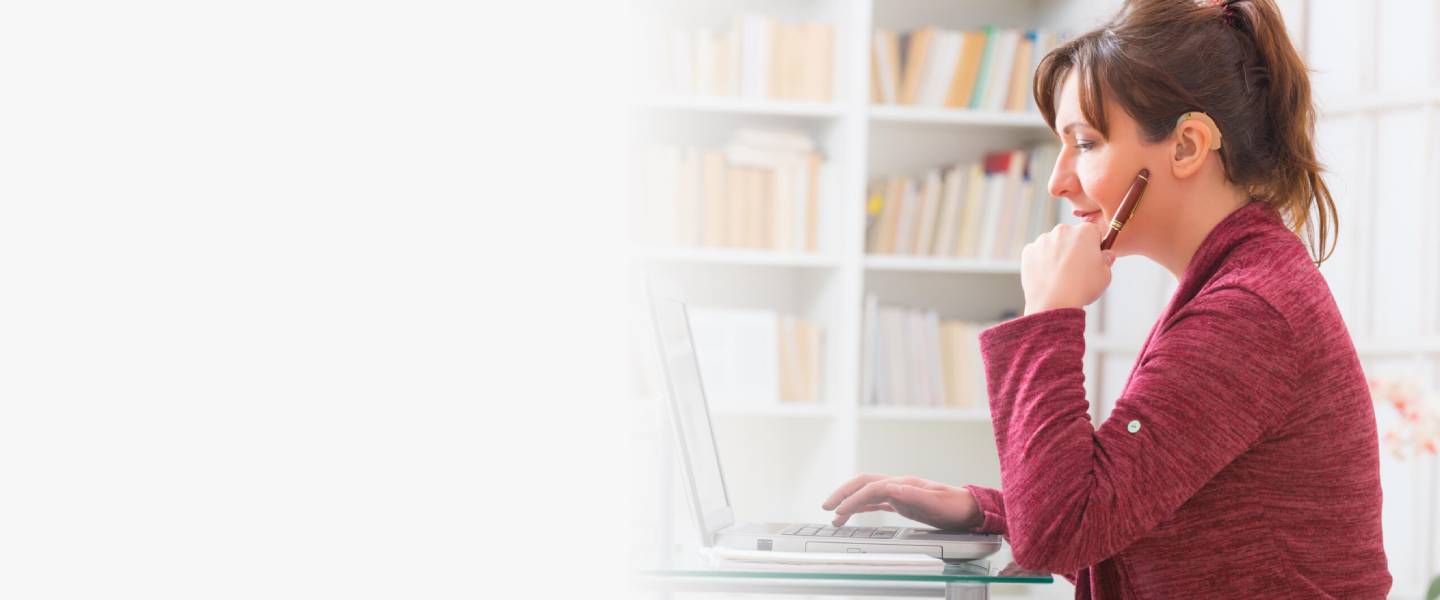 A Better Way to Apply for Social Security Disability
empower
by Allsup
®
is the only private total online application for SSDI. Our easy-to-use tool quickly determines your likelihood of qualifying for benefits and then guides you through the application and appeal process.
Quickly Learn your Likelihood of Qualifying for SSDI Benefits
Is this You?
A Social Security Disability recipient typically:
Is Age 50 or Older

Receives SSDI until retirement age.

Has a 10+ Year Work History

Paid FICA taxes five out of the last 10 years.

Has a Formal Diagnosis of a Serious Disability

You're seeing a doctor who agrees your condition is severe enough to keep you from working.
Get Started now
Are you currently unable to work due to your disability?
Get Started now
Will your condition prevent you from work for at least one year?
Get Started now
Are you currently seeing a medical professional for this condition?
Get Started now
Have you worked for at least 5 of the last 10 years?
Almost There!
Please enter your email to learn if you are likely eligible.
We're sorry, but you're not likely eligible
Let's not give up. Please give us your email and we'll send you a free e-Book that reviews the SSDI process in detail.
We won't share your email with any third parties.
The Only Private Total Online SSDI Application
Put empower to work for you. Increase your chances of success and get your benefits faster!
| Services | Know if you're likely eligible before you apply | A personal representative and guidance | Can complete entirely from home today, no communication with the SSA required | Offers support for return to work |
| --- | --- | --- | --- | --- |
| | | | | |
| Social Security Administration | | | | |
Easy to use!
empower by Allsup guides you the entire way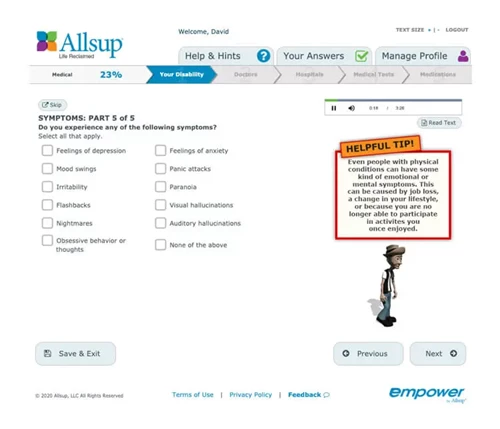 NOT easy to use.
The SSA online application is not clear or user friendly
About Allsup
For over 35 years, Allsup has helped more than 350,000 individuals receive the Social Security Disability Insurance benefits they deserved.