Allsup Is The Leader In Social Security Disability Benefits And Disability Financial Solutions℠
Quick, Secure and FREE Online Application for Social Security Disability (SSDI) Benefits
Allsup Is Your Sole Source For Social Security Disability Benefits And So Much More
Allsup Helps You With ALL Your Financial Needs
We have obtained SSDI benefits for more than 375,000 people nationwide with a 97% success rate for people who complete the process with us.
We help you get SSDI monthly income, which could be much as $3,345* per month.
We provide real savings while you wait for your first SSDI check – saving you $150* or more per month and thousands of dollars in debt savings.
Only Allsup can provide you with these comprehensive financial solutions.
You need help. That's Allsup Disability Financial Solutions.
(*Based on averages from Allsup customer data and data available from Allsup partner services.)
Check Out Reviews from Allsup Customers Who Received SSDI Benefits
"I am so glad that I partnered with Allsup while pursuing my SSDI benefits. They took all the anxiety out of the process. Every rep that I spoke with was very friendly and helpful EVERY single time."
Sherry
"I feel very fortunate to have the guidance of the Allsup team manage my claim, and I make sure everyone knows of the services provided. If not for them, I'd likely still be muddling through. Thank you!"
Amy
"Their staff, at all levels have treated me with dignity, respect and incremental results on my journey. Their customer analysts, are amazingly skilled with EVERY communication."
Ronald
We've Helped More Than 375,000 People Receive SSDI Benefits.
Trust Allsup To Tell Your Story™
Allsup As Featured In…
Featured In The Book...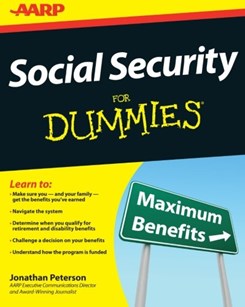 Take Our Free Social Security Disability Application Quiz
Find out if you meet the Social Security Disability requirements and get started today!