Compare And See Why Allsup Is Your Expert SSDI Advocate
Applying for Social Security Disability Insurance (SSDI) on your own is not only time consuming and complicated, it can also be costly. You can improve your chances of a successful claim by 23% if you choose an advocate to represent you.
Trust Allsup To Tell Your Story™. Here's Why.
39+ Years Experience

375,000 Customers Awarded SSDI

97%* SSDI Success Rate

20,000+ Resources for other financial needs

50% Higher Likelihood of Receiving Benefits

97% Customer Satisfaction Rate
*For those who complete the process with us.
Don't Go It Alone. Choosing Allsup Can Increase Your Likelihood Of Being Awarded Benefits By 50%.
With our decades of experience and record of success, Allsup delivers True Help. to all our customers. You can see by the chart below that our service far exceeds applying on your own. Do you really want to trust your SSDI journey to anyone else?
How having an SSDI representative helps you with the claim process.

| | A personal representative that assists you with your claim. | Represented more than 350,000 people nationwide to receive their SSDI benefits. | Includes help with Medicare choices. | Offers support for return to work. | Online tool that streamlines the process. | Assistance with appeals. | Advocates with SSA on your behalf. |
| --- | --- | --- | --- | --- | --- | --- | --- |
| | | | | | | | |
| Applying on Your Own | | | | | | | |
Top 10 Tens Reasons You Should Choose Allsup
As Your Expert SSDI Representative
Allsup is simply the premier provider of SSDI representation. We have:
1
38+ years of experience, across every state in the country.
2
350,000+ people approved nationwide.
3
Hundreds of disability experts, many of whom worked for the Social Security Administration.
4
Assistance with the initial application and throughout the appeals levels of the process.
5
Understanding of this complex program, where things go wrong and how to fix them.
6
97% success rate for those who complete the process with Allsup.
7
97% customer satisfaction.
8
Experts who advocate for you with the SSA and handle all communications.
9
Expert hearing representatives to help you prepare for your hearing, if needed, and advocate on your behalf before the administrative law judge.
10
Other help you need as part of this process – like free assistance enrolling in Medicare, free help going back to work if you can, and, coming soon, help managing your debt and other financial guidance.
Trust Allsup To Tell Your Story
In just a few moments, you could be talking to a tried and tested SSDI expert.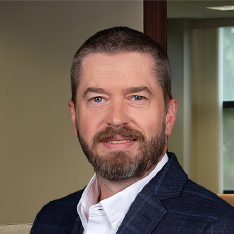 Want To Find Out More About The SSDI Process?
Our founder and CEO Jim Allsup literally wrote the book on SSDI. Download his FREE eBook today.