Allsup Medicare Advisor® for 65 Plus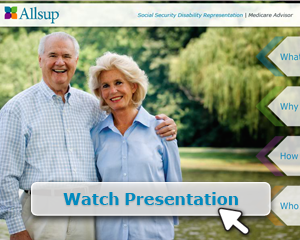 Make the Right Medicare Choice for Your Needs
Protect your health and budget with Allsup Medicare Advisor. Our fee-based service provides you with the expert knowledge and objective guidance you need to understand and choose the most affordable Medicare plan that best meets your individual healthcare needs and preferences. We are not a Medicare plan provider. We identify and review the multitude of plans available in your local area and simplify the selection process.
Allsup Medicare Advisor:
Created Just for You
With Allsup Medicare Advisor, you'll tell us what's most important to you - which doctors you visit, which prescriptions you take and any specific health problems, disabilities or treatments so we can find the plans that provide the right coverage you need. Most important, with Allsup Medicare Advisor, a Medicare expert personally educates you about the details of each plan and even helps you enroll once you've made your choice.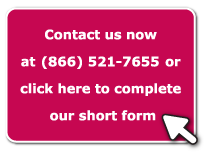 Getting Started
If you'd like to find out if
Allsup Medicare Advisor
is right for you and get more information on pricing,
click here.
Have a question? Check out the FAQs, chat with us now, call us at (888) 271-1173 or click here to e-mail us.
Why Allsup?
Founded in 1984, Allsup is a leading nationwide expert in helping Americans navigate complex government programs, including Social Security Disability and Medicare. We've been providing Medicare-related services since 1994.
Don't just take our word for it - our customers say it best:
"Allsup Medicare Advisor is so helpful! They answered my questions and helped me understand my options. I didn't know the first thing about Medicare, but with Allsup Medicare Advisor, I didn't have to. They listened to me and learned my situation and then helped me find the best plans for me."
"This is an absolute necessity for anyone who is facing Medicare. You get to talk to a person who gets to know your unique situation and helps you identify the best plans for you. Then that same person talks to you about how each of the plans meet your needs and helps you weigh the pros and cons of each."
Disclaimers: Allsup does not provide tax, legal, investment, insurance, financial planning or medical advice or counsel under the Allsup Medicare Advisor® and related services. You are responsible for making all decisions with respect to the products and services you utilize under the Allsup Medicare Advisor, including but not limited to selecting a Medicare Advantage plan that best matches your needs, and for obtaining any personal tax, legal, investment, insurance, financial planning, medical or other advice or counsel that you believe is necessary or advisable with respect to such products or services.
The analysis and results produced by Allsup Medicare Advisor are heavily based on the information provided by individual subscribers to the service. As such, Allsup assumes no liability resulting from inaccurate, incomplete, or invalid information provided by Allsup Medicare Advisor subscribers. Subscribers are also solely responsible for coordinating their Medicare coverage with any benefits and health insurance coverage offered through an employer or otherwise. Allsup does not represent or work for Medicare or Medicaid. If you need help applying for Medicaid, contact your state Medicaid office.