Free Tax Filing Assistance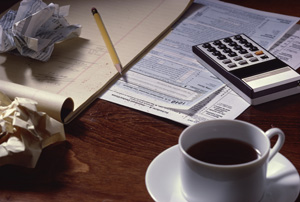 Preparing and filing your income taxes can be difficult under any circumstances. Those with disabilities, however, may not be able to afford professional tax services and feel that they have to go it alone.

Fortunately, that's not the case. There are many free or low-cost tax assistance options available to those with limited incomes. The following are some helpful tax resources for you to consider:
IRS Free File
The IRS offers taxpayers with an adjusted gross income of $62,000 or less in 2015 the opportunity to electronically prepare and file their federal tax returns for free under the Free File (LINK) program. This program is offered by the IRS in partnership with several private sector tax software companies. The IRS and its partners also offer another option called Free File Fillable Tax Forms which essentially makes Free File available to everyone (even those with incomes over $62,000).

Offered in both English and Spanish, Free File is available through the IRS website. At the IRS site, a list of private tax prep companies participating in the program is provided. Please remember that to get your federal tax return prepared for free, you must go through the IRS site.

Also keep in mind that this program only covers federal tax returns. While at the Free File preparer's site, you may have them prepare your state tax return or purchase additional services for a fee.

 
Volunteer Income Tax Assistance (VITA)
This program offers free tax help to people generally earning $54,000 or less in 2015 who can't afford to pay a professional preparer. Trained volunteers help prepare basic returns for low-income taxpayers and many locations offer free electronic filing.

Over 8,000 VITA centers are conveniently located in communities throughout the United States. To find a location in your area, or for more information about the VITA program, call the IRS at (800) 906-9887.

 
AARP Tax-Aide Program
As part of an IRS-sponsored program (TCE), AARP offers the Tax-Aide counseling program at more than 7,000 sites nationwide during the filing season. Trained and certified AARP Tax-Aide volunteer counselors help people of low-to-middle income with special attention to those age 60 and older. To find an AARP Tax-Aide site near you, please click here or call (888) 227-7669.

 
State Tax Return Preparation Assistance
Many state revenue departments offer free walk-in assistance with the preparation and electronic filing of state personal income tax returns. To get help, taxpayers must generally provide:
A copy of their completed current federal income tax return
W-2's
1099s
Any other documentation indicating withholding
Social Security card (including a spouse's card if applicable) 
Some form of photo identification
To check on the availability of such help, where such help is offered and any specific requirements for the service, please check your state revenue department's website.

The resources provided above should be enough to get you started. However, there are many other free taxpayer assistance programs offered throughout the country. Check your community newspapers and other local resources as well.