Veterans Disability Fees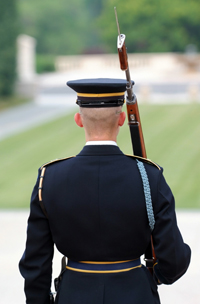 There is no cost to you unless we win your appeal or you receive higher benefits on appeal. Allsup's fee, which is monitored by the VA's Office of General Counsel (OGC), is 20 percent of the retroactive dollar amount awarded. There may be additional non-fee expenses, such as fees charged to us by your doctors for obtaining your medical records. However, these additional costs and expenses will be waived if Allsup also helps you apply for
SSDI benefits
.
Allsup's fee agreements are overseen by the VA OGC to ensure full compliance with the VA's regulations and guidelines.
Sample Fee Calculation
The VA approves your claim in June 2008 and your disability is rated at 40 percent, which means your benefits will be $541 a month.
If you believe your disability is entitled to a 50 percent rating at $770 a month, you file an appeal in July 2008.
In June 2010, your appeal is awarded at 50 percent, effective June 2008.
The VA owes you 24 months of benefits at the new 50 percent disability rating, but you have already received 24 months of benefits at the 40 percent disability rating.
The VA subtracts $541 from your new rate of $770 = $229 ($229 x 24 months = $5,496 retroactive benefits)
EXAMPLE:
Veteran: Joe
Age:  50
Benefit Received: 24 months after becoming eligible
Monthly Benefit: $770
Retroactive Benefits Received: $5,496 (24 months x $229)
One-Time Allsup Fee: $1,099 (20 percent of retroactive benefit)
_______________________________________________________

Immediate Veteran Income: $4,397
Future Annual Benefits: $9,240 (12 months x $770)
We are not affiliated with or funded by the VA.