VA Appeal Help
Allsup is the premier nationwide provider of disability services that helps veterans and those with disabilities lead lives that are as financially secure and as healthy as possible.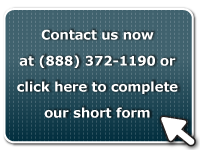 Reasons you should choose Allsup for appealing your veteran's benefits:
Allsup specializes in disability and has more than 30 years of experience helping people navigate complex government programs.
Allsup focuses on helping veterans like you successfully win an appeal so they can receive the highest possible rating level of disability compensation.
We know the ins and outs of navigating the roadblocks to get you the benefits you deserve.
Our VA-accredited Claims Agent prepares a thorough and accurate appeal so the VA can quickly and efficiently review your case and make a decision.
We take an integrated approach to your needs - we also can represent you for an SSDI benefits claim if you're eligible, and help you achieve greater financial stability with the Disability Life Planning Service®.
Only Allsup delivers True Help®, with a wide range of specialized services, information, guidance and customer support to help you manage through the financial and healthcare impact of your disabilities, now and in the future.
Your duty was to fight for our country. Our duty is to fight for the disability benefits you deserve. Allsup can help you through this unfamiliar, complex and long process.
You can elect that a Notice of Disagreement (NOD) appeal go directly to the Board of Veterans' Appeals (BVA) or to a Decision Review Officer (DRO).
Once an (NOD) appeal is filed, it takes an average of 645 days for a (DRO) to reach a decision, and 1,215 days, or over three years, for the (BVA) to reach a decision.
If the BVA remands your claim back to the Regional Office to correct any mistakes, it takes an average of 427 days for the Regional Office to process a new decision.
The soonest you can expect to receive a decision regarding your claim is, on average, approximately five years. More realistically, claims can take six to seven years to resolve completely. You don't have to go it alone.
This long process points to the need for specialized help, especially because veterans who use a paid VA-accredited Claims Agent generally receive a higher approval rate and disability benefit rating. With Allsup's help, you don't have to go through the process alone.
A 2005 report by the VA Office of the Inspector General stated that "the average annual disability payments for veterans with representation were $6,225 higher than the payments for those without representation." In 2005, a $6,225 increase in benefits was approximately a 40 percent increase in a veteran's disability rating.
We are not affiliated with or funded by the VA.