VA Disability Claims Agent
Allsup is a disability services provider employing a VA-accredited Claims Agent. Our Claims Agent and
SSDI
professionals serve Americans in all 50 states, the District of Columbia and U.S. territories. Our Claims Agent is focused on helping veterans successfully win an appeal to receive the highest possible rating level of disability compensation from the U.S. Department of Veterans Affairs (VA).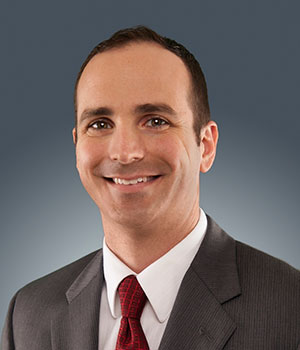 Allsup's disability Claims Agent is independently accredited through the VA's Office of General Counsel (OGC). You may validate their accreditation on the
VA OGC website
.
Brett Buchanan
VA-Accredited Claims Agent
Brett attended Truman State University in Kirksville, Mo., and participated in the Army ROTC program. Upon graduation, he was commissioned into the U.S. Army as a field artillery officer and stationed in Germany. He was deployed in Operation Iraqi Freedom where he supervised the security of U.S. Department of Defense officials visiting Baghdad, Iraq, and earned a Bronze Star for combat operations.
After the Army, he attended St. Louis University School of Law. As a student, he worked part-time helping veterans with their claims before the U.S. Department of Veterans Affairs. After graduation, he assisted veterans at both the VA Regional Office and Board of Veterans' Appeals. He became an Allsup VA-accredited Claims Agent in 2012. Brett is a member of the National Organization for Veterans' Advocates.
We are not affiliated with or funded by the VA.