Why Allsup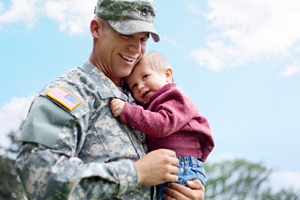 Allsup is the premier nationwide provider of disability services that helps veterans and those with disabilities lead lives that are as financially secure and as healthy as possible. We employ and will assign you a VA-accredited Claims Agent who successfully represents U.S. military veterans appealing for VA benefits. 
With more than 30 years of experience, Allsup thoroughly understands how to navigate complex government programs, discover innovative approaches to efficiently handle claims, and prepare accurate and well-documented disability appeals to avoid delays or a denial of benefits.
When you choose us for your veterans appeal, your assigned VA-accredited Claims Agent will:
Provide a free veterans disability appeal review to determine if you are eligible and/or have reason to appeal.
Guide you in understanding the appeal process and what to expect.
Develop a thorough and well-documented appeal that is likely to succeed.
Collect and continuously update medical information and other evidence to prove a service-connected disability during the appeal process.
Communicate with the VA on your behalf during the appeal process.
Prepare you for a hearing, if necessary.
Provide you with timely access to real people who will keep you updated and answer questions.
Determine if you are eligible for other disability benefits, such as SSDI and represent your Social Security disability claim before the SSA.
Many of Allsup's employees are veterans, who know what you're going through and believes that you deserve the benefits you earned while honorably serving your country. Only Allsup delivers True Help®, with a wide range of specialized services, information, guidance and customer support to help you navigate the financial and healthcare impact of your disabilities, now and in the future.
We are not affiliated with or funded by the VA.