What You Need to Know About Your Disability Appeal
Hi, I'm Jim Allsup. Yes, there is a Mr. Allsup.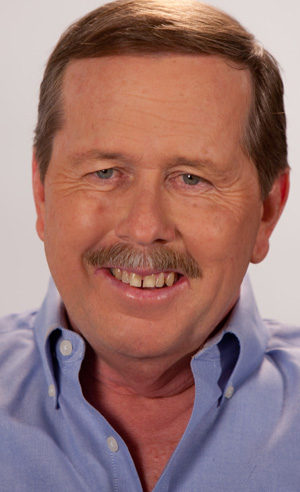 No, I am not a lawyer. You don't need a lawyer to appeal for and get the Social Security Disability Insurance benefits you deserve.
Oh, sure, many people think you need a lawyer to appeal - especially the lawyers. And that's what they'll tell you. They'll explain how the judges only like lawyers, lawyers have a code of conduct, it's worth the money to get a lawyer and only a local lawyer can be successful with your
disability appeal.
Simply not true.
But, you're doing your homework and you have a very important priority: you want someone with experience to help you get the benefits you already paid for and as fast as possible in a backlogged disability system.
That means using Allsup. To be more specific-you will have a team of specialists who support you and your Allsup rep. We consistently exceed the national average (which includes the lawyers) when it comes to getting more people awarded disability benefits at the appeal level. Allsup has helped more than 200,000 people just like you to get your SSDI and Medicare benefits. No law firm can say that.
Non-attorney reps are held to a standard of conduct by the Social Security Administration, and Allsup backs this up with our own core values (Driven, Expert, Fairness, True Helping) that we apply every day. We work to move your claim along as fast as possible, which means your fee can be lower. We also don't imply we're a law firm when we're not, like some companies out there.
An Allsup representative will help prepare you for a local hearing and be there with you. They'll also work to get an on-the-record decision if it's possible, so you don't even have to go to a hearing. Our reps work exclusively for us and represent people like you in your local hearing offices all the time.
Also, we won't avoid your phone calls when you need to talk to us, we'll give you regular updates on the status of your claim, and we have other services that can help you figure out how to survive financially while you are waiting for disability benefits to be approved.
So there it is - the truth: you don't need a lawyer. You need an expert for your hearing.
Jim
P.S. If you are thinking, "Maybe I can do this on my own without a representative," please reconsider. Only 47 percent of those who go it alone without a rep obtain disability benefits at their hearing. With Allsup, it's 80 percent on average.
Click here for a free disability evaluation
.