January 22, 2019
Newly Launched Secure Work Coalition Aims to Help Americans With Disabilities Return to Work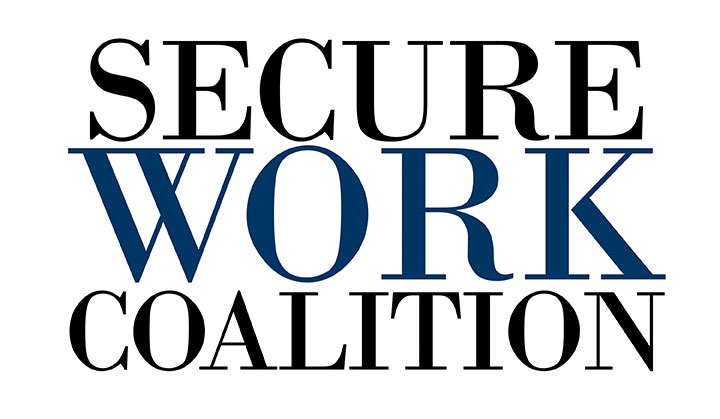 WASHINGTON, D.C. (Jan. 22, 2019) - The Secure Work Coalition officially launched today with the goal of protecting and improving Social Security work incentive and benefits counseling programs that help beneficiaries of disability programs to return to work. The coalition is comprised of disability advocacy and employment services organizations that provide return to work assistance and benefits counseling.
"Working with policymakers in Congress and the Administration, the Secure Work Coalition seeks to maximize the potential of Ticket to Work and other work support programs within Social Security and, ultimately, the beneficiaries they serve. In the view of the coalition, these programs must be modernized and streamlined to meet the important goal of increasing workforce participation and to help all willing workers find the dignity of work," said Jim Allsup, CEO, Allsup Employment Services.
Even in a strong job market, the jobless rate for workers with disabilities remains double the national average. The unemployment rate for people with disabilities was 7.9% in December 2018, compared with 3.5% for people without disabilities, according to the U.S. Department of Labor. There are existing programs within Social Security that can help these individuals return to work when they are ready. Unfortunately, they overlap, are not well coordinated and many potential workers are unaware of them. With improvements, the return to work programs within Social Security can become more effective and help more individuals rejoin the workforce.
The Secure Work Coalition supports reforms that will increase the effectiveness and efficiency of Ticket to Work and other work support programs including:
Encourage both full-time and part-time work.
More effectively integrate all return to work activity and technology tools that are currently spread across multiple divisions within Social Security, including Ticket to Work, communications, operations and managing workers' earnings.
Increase awareness of the program by requiring SSA to inform initial disability applicants about return-to-work supports.
Increase availability and access to benefits counseling training for assisters as well as more effective communication about these services to beneficiaries.
"With modernization, the benefits counseling and work support programs at the Social Security Administration can help fulfill the potential of millions of disabled Americans who want to return to work. SSA counseling and support programs must be better able to support an increasing number of beneficiaries who want to rejoin the workforce either full- or part-time. Doing so would help reduce overall costs of these programs; ensure the solvency of the federal Disability Insurance Trust Fund for future eligible enrollees; and, help turn millions of willing applicants into participants in a competitive workforce," said James Weisman, President and CEO, United Spinal Association.
ABOUT THE SECURE WORK COALITION
The Secure Work Coalition aims to protect and improve work incentive and benefits counseling programs within Social Security such as Ticket to Work (TTW) that help beneficiaries of Social Security disability programs to return to work. It is comprised of Ability 360, Allsup Employment Services (AES), American Association of People with Disabilities (AAPD), EmployReward Solutions (ERS), Employment Network Advocacy Coalition (ENAC), National Alliance on Mental Illness (NAMI) and United Spinal Association.
CONTACT:
Rebecca Ray, Allsup, r.ray@allsup.com, 618-236-5065