Why Allsup as Your SSDI Claims Representative?
If you're thinking about taking on the Social Security Administration (SSA) alone, get ready for a long, long fight - 67 percent of all initial disability claims are denied and the average wait time can be two to four years.
Since 1984, Allsup has successfully secured disability benefits for more than 275,000 deserving customers  - with a 97 percent award rate*.
With Allsup on your side, you don't have to struggle with confusing forms, busy SSA telephones, short appeal deadlines and months or years of uncertainty about the status of your claims. And you don't have to face the largest backlog of SSDI claims in SSA history alone.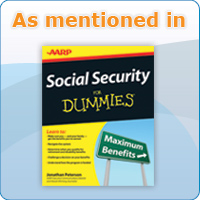 Choosing Allsup can increase your chances for success and typically reduces the time it takes to get your award. Equally important, it makes the Social Security disability process less confusing, less intimidating and more convenient for people with disabilities. Check out some of the reasons to use Allsup:
Our 97 percent award rate* far exceeds the national average of those applying for Social Security benefits (SSDI) without professional representation.
Our expert staff specializes in Social Security Disability and has accumulated hundreds of years of experience working for and dealing with the SSA.
With Allsup, you are being supported by a dedicated team of specialists, all working on your behalf on the front lines and behind the scenes.
Based on information you provide, Allsup completes all Social Security forms for you - either electronically, by phone and/or mail - including the Activities of Daily Living questionnaire. We gather relevant medical records and documents from your health care professionals to simplify and expedite the application process.
We monitor the status of your claim and keep you informed of its progress. And our team of customer information specialists are here to help answer your questions about SSDI and your claim.
We only charge a fee if your claim is approved, and our fee is set by the SSA. We don't charge any other fees.
People who use Allsup usually get their award faster, compared to SSA averages of those who go at it alone. And a shorter wait for your award also means your fee will be lower.
98 percent of Allsup SSDI customers say they are satisfied with their experience and would recommend Allsup to a friend.
The people you trust to get your SSDI award quickly and efficiently can also help you with the next big complex process you'll face - signing up for the Medicare plan that best meets your special needs. 
Don't miss our presentation on why you should choose Allsup to get your Social Security disability benefits.
Read Jim Allsup's message about choosing an SSDI representative.
*97 percent of people who complete the SSDI process with Allsup receive awards.