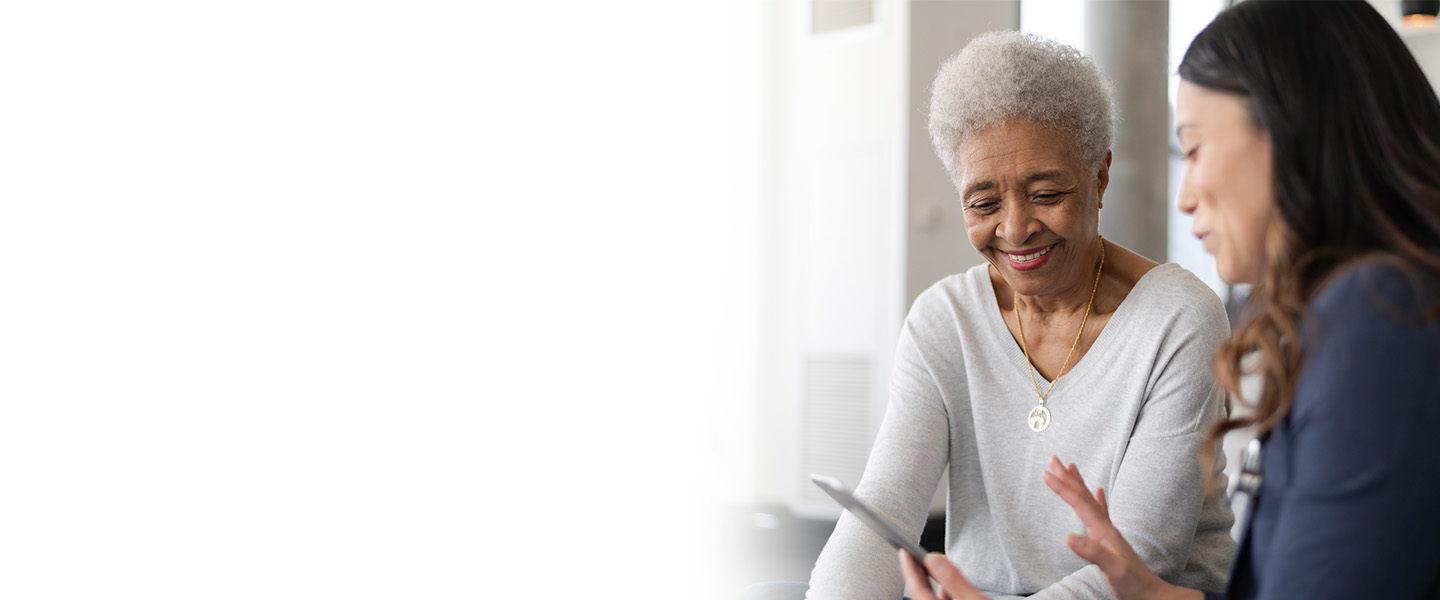 Allsup's New Financial Hope For People With Disabilities
Allsup's New Disability Financial Solutions℠ Expands Beyond Social Security Disability Benefits
Allsup is the first and most experienced nationwide Social Security Disability Insurance (SSDI) assistance company in the country. For more than 38 years, we've helped more than 375,000 people just like you receive the SSDI benefits you have earned and deserve.
We know that when disability strikes you face tremendous financial struggles. That's why we've expanded our financial services to go far beyond SSDI. From housing and utility assistance to finding you the right healthcare insurance, we can guide you through this most difficult moment in your life. You can do this, and we can help. You Can Trust Allsup To Tell Your Story™
Trusted Social Security Disability Representation Plus Financial Disability Solutions℠ You Won't Find Anywhere Else
Choosing Allsup as your SSDI representative comes with value you won't get from any other organization. We understand the financial issues you're facing on multiple fronts. We address them all. And we're the only company that does.
All these solutions are unique to Allsup. You receive all of them when you hire us as your Social Security disability representative:
Healthcare Insurance Help. An Allsup expert will help you look at your healthcare insurance options, including enrollment assistance, if applicable. This ensures your access to medical treatment and improves your chances for SSDI benefits approval.
Credit Card And Medical Bill Savings. Debt settlement experts negotiate with credit card and medical companies on your behalf to help save you money and stress.
Food, Utility, Prescription Savings. We'll refer you to resources that can help provide you with savings on things you use every day like utilities, meals and prescriptions.
Mortgage Relief. Our connections help you find information about the Housing Assistance Fund (HAF) resources available in your state.
Allsup is the only company offering this unique depth and breadth of financial disability solutions to ensure you have everything you need at this vulnerable time.
5 Financial Mistakes People Make While Applying For SSDI
When you hire Allsup, we'll help you avoid all the common financial pitfalls that can happen while you wait for your SSDI decision.
Diping Into Your Savings. Don't squander your nest egg. When you hire Allsup for your SSDI claim, we offer resources to get you savings on daily household needs and bills.
Going It Alone. This is a common error. Instead get the representation you need with Allsup. We can assist you with every level of your SSDI claim, and your financial needs.
Borrowing From Your 401K Or Your Home's Equity. Be sure to keep the assets you have. Allsup's Disability Financial Solutions℠ offers relief while you wait for a decision.
Allowing Bills To Pile Up. It's easy to get behind, but Allsup helps you with debt settlement services. 
Putting Off Healthcare Decisions. This is a critical error. Don't wait. Let Allsup help you review your healthcare insurance options and access savings on health resources and prescriptions.
You can read about more do's and don'ts below.
What Our Clients Are Saying About Allsup Disability Financial Solutions℠
"Thank you so much, I didn't realize there were companies out there that actually care about the little people and what we go through financially. Most want to bleed us dry"
Sherry S.
"Helping me find ways to save money on bills after losing more than half of what I usually take home is amazing and I will be telling anyone who needs help with disability about it, thank you!"
Amy T.
"Allsup not only helped me get my SSDI benefits, but they provided the guidance and tools I needed to navigate through some very rough waters."
Ronald M.