March 22, 2023
Learn About Colorectal Cancer And SSDI During March Awareness Month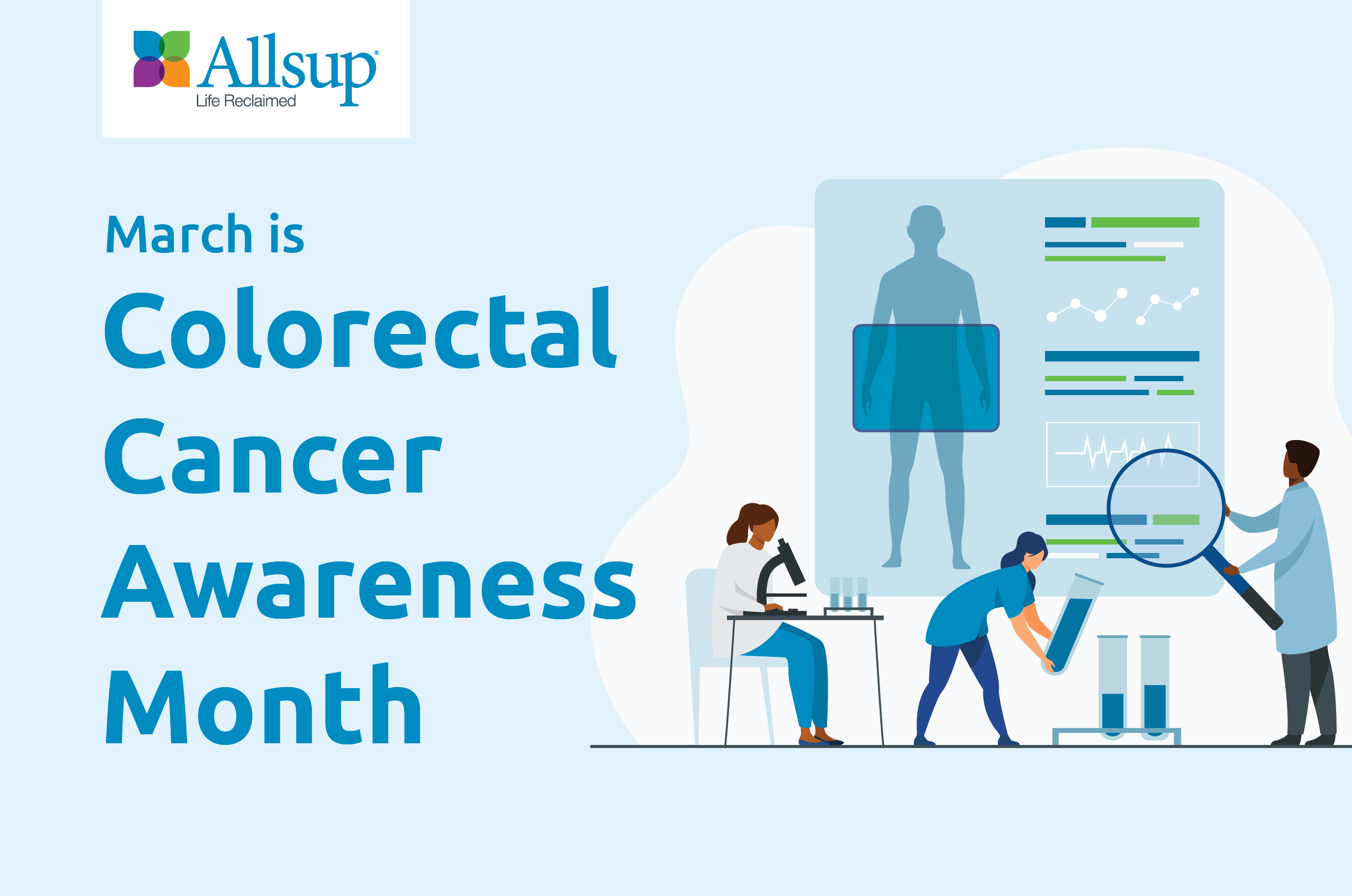 Building awareness and understanding more about the many types of cancer affecting Americans every day is an important mission. During March, the community of colorectal cancer patients, survivors, caregivers and advocates come together to build awareness about this disease. It is not only treatable, but preventable. 
However, you may not know that colorectal cancer ranks second in cancer-related deaths overall and is the leading cause of cancer death in men younger than 50 years of age. In fact, the American Cancer Society estimates 153,020 people will be diagnosed with colorectal cancer in the U.S., and an estimated 52,550 will die this year. Unfortunately, the incidence rate of young-onset colorectal cancer is rising at a rate of 2% each year.
The good news is that, unlike most cancers, according to the Colorectal Cancer Alliance, colorectal cancer can be prevented with screening and is highly treatable when detected early.
Cancer guidelines recommend screenings, which may include colonoscopies, starting at the age of 45 for people with average risk. Screening can prevent many cases of colon cancer through the detection and removal of precancerous polyps.
Organizations such as the Colorectal Cancer Alliance and Allsup are doing their part to spread awareness about risk factors, screenings and treatments. The risk of colorectal cancer can be reduced by eating healthy (less red meat), not smoking, exercising regularly and maintaining a healthy weight. Allsup helps patients apply for disability benefits if they are no longer able to work because of their illness. Our experts at Allsup Employment Services also help Social Security Disability Insurance (SSDI) beneficiaries return to work, if they are medically able to do so, while protecting their SSDI benefits and Medicare coverage.
To call attention to colorectal cancer and the importance of early screening, and raise funds, the Colorectal Cancer Alliance will host a live and virtual 5K event – ScopeItOut™ in Washington, D.C., Sunday, March 26. For more information on how you can participate in person or in your own neighborhood, visit the ScopeItOut site.
For more than 39 years, Allsup has helped over 375,000 customers receive the SSDI benefits they have earned while working. This means you can Trust Allsup To Tell Your Story™.
Help with SSDI Claims and Appeals
For more information about eligibility, applying for SSDI benefits or filing your appeal if you were denied, visit Allsup.help/colon-cancer or call 1-800-678-3276.