July 9, 2018
Everyone Wins with #IAmInvisibleNoMore Contest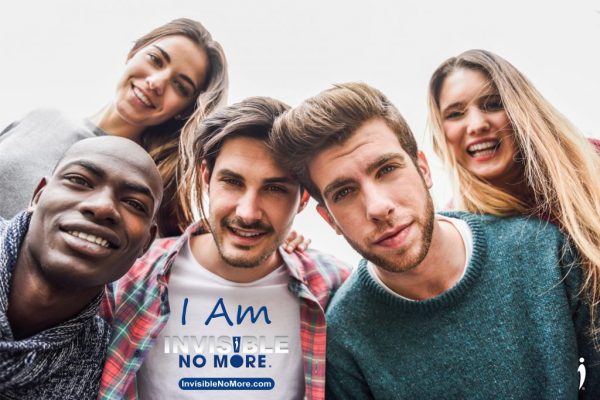 The Invisible Disabilities Association and Allsup encouraged individuals to share their invisible disabilities stories during a video contest in March. We are profiling the people featured in the top vote-getting videos in the blog series, #IAmInvisibleNoMore. The top five vote getters were awarded gift cards and other prizes. Kellie Pokrifka, the grand prize winner, will be whisked away to Denver with a guest to attend the 2018 IDA Awards Gala in October.
It's nice to win prizes, but that's not what motivated the people you'll meet in our blog series. Their invisible disabilities included traumatic brain injury, scleroderma, lymphedema, dermatomyositis and psoriatic arthritis. Although their conditions differed, they shared common experiences.
They often felt alone, and do not want anyone else to feel that way. They were often frustrated with the medical care they received (or did not receive). They want to inspire patients to speak up and be their own best advocate, and they want healthcare providers to really listen to patients when they do. They want their family and friends to understand the limitations their conditions place on them. They want the public to stop judging them, especially when they have no clue as to what they are going through.
About 1 million Americans with severe disabilities are stuck in a Social Security disability backlog because decision makers don't understand or believe how their conditions affect them on a daily basis. Most people who apply for Social Security Disability Insurance (SSDI) benefits have invisible disabilities such as heart disease, mental illness and chronic pain.
A difficult topic to discuss was the issue of employment. All five top vote-getters had to stop going to school or work. Some have not been able, and do not expect to be able, to return to work. They grieve the loss of that part of their life, but also embrace the contributions they are making in other ways. They lead support groups. They help their neighbors. They make videos and share their stories.
Raising awareness and helping individuals connect, is one way to ensure that people do not feel invisible. We look forward to introducing you to five individuals who are doing just that.
Watch for their stories here.
Editor's note: Allsup helps individuals apply for SSDI and return to work.