August 1, 2018
Now What? Find Your Inner Ninja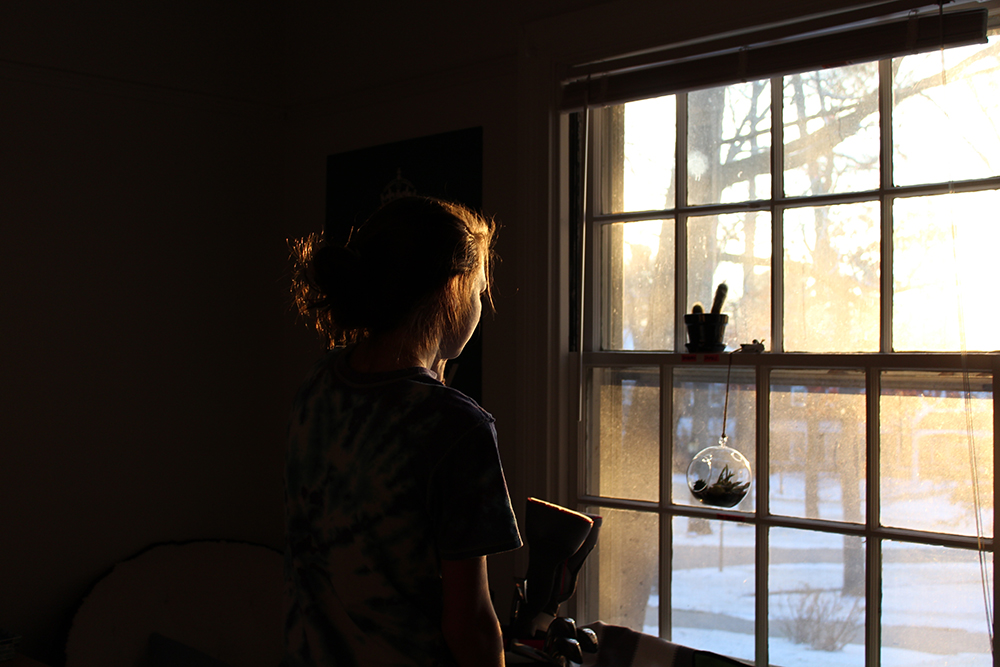 The first thing you may notice about Amy Rivera is her leg. It is larger than the rest of her body due to lymphedema, a painful swelling that happens when lymphatic fluid can't circulate properly and builds up in soft tissues.
"Your body releases toxins, but they have nowhere to go," Rivera explained. Although it is considered a rare disease, affecting about 3-5 million Americans, Rivera said the numbers are rising, with more cancer survivors experiencing secondary lymphedema due to lymph node removal and radiation.
When she worked in the corporate world, she covered her leg with long skirts and dresses. Today, as the founder of the Ninjas Fighting Lymphedema Foundation (NFLF), Rivera no longer feels the need to cover up. On the contrary, her passion is to raise awareness of the disease that has no cure, but can be treated.
"This is my job, to show the world what lymphedema is," she said.
Rivera was born with primary lymphedema in 1981, but was not diagnosed until 2013. "I was told for several years it was so many different things," she said. One of the challenges facing lymphedema patients is the lack of medical providers knowledgeable about the disease.
"I'd like to build up more support here in the Midwest," said Rivera, who lives in St. Louis. She and NFLF are on its way, hosting their first 5K walk and fundraiser in May. Funds help patients pay for bandages and special garments, which along with physical therapy, massage and compression are needed to treat and manage lymphedema. These medical necessities are not always covered by health insurance.
Rivera visited Washington D.C. earlier this year to advocate for the Lymphedema Treatment Act, which would amend Medicare to allow for coverage of compression supplies, setting a precedent for Medicaid and private insurers to follow.
Until then, Rivera is committed to providing financial support through NFLF to help people adhere to their treatment regimens. Without compliance, patients are susceptible to infections and increased swelling and pain. She stresses early detection, treatment and prevention are critical.
She knows what it feels like to get a late diagnosis. A doctor told her she would be in a wheelchair by age 35.
"You have lymphedema and there's nothing you can do about it, so deal with it," she recalled. "I thought, 'Great, now what?'
"I want to be that 'Now what?' person for someone else. I want to be there when that next person gets diagnosed. Here's my brochure. Here's our website. I want Ninjas Fighting Lymphedema to be just as big as Susan G. Komen."
Visit Ninjas Fighting Lymphedema Foundation to learn more and help them grow.
Editors note: Allsup helps individuals apply for SSDI and return to work.
This profile is part of the series, #IAmInvisibleNoMore, to feature the top vote-getting videos that were part of the video contest earlier this year. The Invisible Disabilities Association and Allsup encouraged individuals to share their invisible disabilities stories. Click here for details.
Next: Psoriatic arthritis isn't funny, is it?