January 4, 2018
The Number One New Year's Resolution Social Security Should Make—And Keep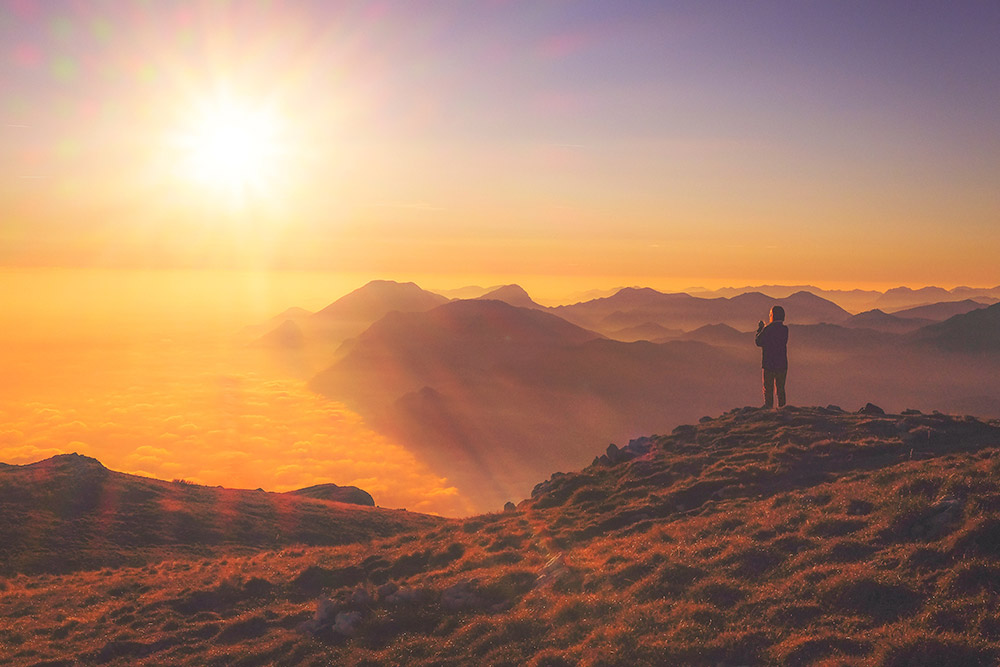 An open letter to Congress and Acting Social Security Commissioner Nancy A. Berryhill.
Dear Members of Congress and Acting Commissioner Berryhill:
Is it too late to make a New Year's resolution? If not, how about resolving to eliminate the Social Security Disability Insurance (SSDI) backlog? By the end of fiscal year 2019―not 2022, as Acting Commissioner Berryhill has projected. This year. Make it a major priority.
You've all been in office long enough to know that SSDI is an important program, paid for by workers in case they become disabled.  You also know that it needs unified stewardship and a commitment to modernizing how it serves those stuck in the backlog and those who will be applying for benefits in the next few years.
I'm sure you're aware that two-thirds of initial SSDI applicants are denied benefits. Most of those who appeal that decision will be denied again. Then they face the ridiculously looong wait for a hearing before an administrative law judge (ALJ). Other processes, such as "on the record" decisions that were successfully used in the past, have been virtually abandoned. Today, more than a million SSDI applicants wait an average of 605 days for a hearing decision. That's on top of more than 200 days just to get to the hearing level.  About 10,000 people died in that line last year, according to the SSA; up from 8,900 the year before. These are people who paid for disability insurance throughout their entire working lives.
There a lot of reasons—or excuses—for the decision backlog. The agency says it can't do the job because it's understaffed and under budgeted.  Lawmakers have lots of excuses as well―either unreasonably suggesting the program is full of fraudsters and fakers or that only more budget will do. Surely there is a compromise. But a compromise has to begin with a genuine desire to step up and help former workers quickly learn if they are or are not eligible for benefits―before they are financially devastated, lose their homes and die.
The question isn't, "Where does it stop?"  The question is, "When does it truly start?"
When do Congress and the SSA really come together and dedicate their mutual efforts on helping former workers, who after 22 years on average, have left their jobs as the result of a severe disability? When do both of them decide five more years of this is unacceptable and work toward a resolution?
In September 2016, SSA published its Compassionate And REsponsive Service Plan to Reduce Pending Hearings, or CARES Plan. It outlined a goal of reaching an average processing time of 270 days by the end of Fiscal year 2020.
Nice try, Commissioner Berryhill., but not nearly nice enough. In effect, you're telling Americans with severe disabilities that even if you meet CARES' goals (which is doubtful) that they'll still have to wait nine months for a hearing. Don't forget that's after months of struggling through the SSDI process just to get to the hearing stage. That's simply not acceptable.
I urge you and Congress to do whatever needs to be done to immediately reduce the backlog. You can start by visiting BanishTheBacklog on Facebook to read posts by real people facing real problems while they languish in the waiting line.
You also might want to check empower by Allsup to see what we're doing to help. empower is a dual-purpose online tool that can reduce an applicant's wait time for SSDI benefits and give them 50 percent higher odds of being approved. It also helps them return to the workforce if they're able.
Best Regards,
The Old Sarge
P.S. The next time you see President Trump, tell him I recommend that he names a permanent SSA Commissioner. You may also want to suggest that it's time to reinstate the on-the-record decision process that doesn't require in-person hearings.
Difficulty walking, maintaining balance or engaging in other physical activities
Difficulty using your arms, hands and fingers to carry out tasks
Difficulty seeing
Difficulty with cognitive tasks such as information processing, memory, attention, multi-tasking, problem-solving, planning and prioritizing
Inability to function physically or cognitively for sustained periods of time because of severe fatigue
Problems with breathing, swallowing or speaking
Severe and persistent depression or other mood changes
Severe and persistent pain
The MS Society recognizes MS Awareness Week as March 11-17.  Noting that MS never takes a day off, the Multiple Sclerosis Association of America has designated March as MS Awareness Month with its Changing Lives Monday to Sunday video.
I hope the former captain found excellent medical care and professional representation if he filed for Social Security Disability Insurance (SSDI) benefits. Allsup has helped more than 300,000 former workers qualify for the SSDI benefits they paid for while working. Click here for a better way to apply for SSDI.