Veterans Disability Overview
Allsup Veterans Disability Appeal Service® Delivers True Help® To Our Nation's Military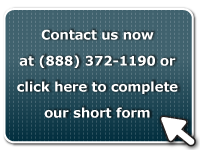 Veterans with service-connected disabilities face a complex and long process to receive disability compensation they earned while serving our country. If you have an appeal pending with the U.S. Department of Veterans Affairs (VA), have been denied or received a rating decision within the past year that you believe was too low, Allsup's VA accredited Claims Agent may be able to help. Our goal is to successfully help veterans receive their service-connected disability compensation benefits as quickly and efficiently as possible.
Allsup is the nation's premier non-attorney disability company, specializing in Social Security Disability Insurance (SSDI) representation and Veterans disability appeal services. Our staff members, many of whom are veterans themselves, are experienced in working with a range of disabilities common to service members. Allsup can help veterans coordinate multiple disability benefits -- including those who have a dual claim for
SSDI benefits
.
Almost one-fifth of veterans eligible for VA benefits are permanently disabled and also receive SSDI benefits.
Get the Veterans Disability Help You Deserve
Allsup is the nation's premier provider of disability representation and we serve individuals with disabilities and American military veterans anywhere in the country. With more than 30 years of experience, our team understands how to prepare accurate and well-documented disability appeals that are likely to succeed.
Here's why Allsup is the choice for veterans like you:
We know how to navigate complex government programs.
We will assign a VA-accredited Claims Agent who knows how the VA process works.
Your claims agent understands how to proceed in the appeals process and how to increase the potential for a successful appeal or higher benefit rating.
Your claims agent will assist you in personal hearings and submit written arguments on your behalf.
We work diligently to fill in the evidentiary shortcomings in your case.
We are familiar with the many medical conditions that may affect veterans such as:

Post Traumatic Stress Disorder (PTSD) and other mental health disorders
Hearing loss and tinnitus
Diabetes and heart disease secondary to Agent Orange exposure
Gulf War illness
Traumatic Brain Injury (TBI) including multiple concussions
Traumatic arthritis
Orthopedic disabilities
COPD/Asthma
Military Sexual Trauma (MST)

 
Receive a Free Veterans Disability Appeal Review
We provide a free veterans disability appeal review if you have been denied the benefits you deserve. And, we can help determine if you are potentially eligible for SSDI benefits also.
We are not affiliated with or funded by the VA.