August 17, 2022
Social Security Adds 12 Conditions To Program That Speeds SSDI Decisions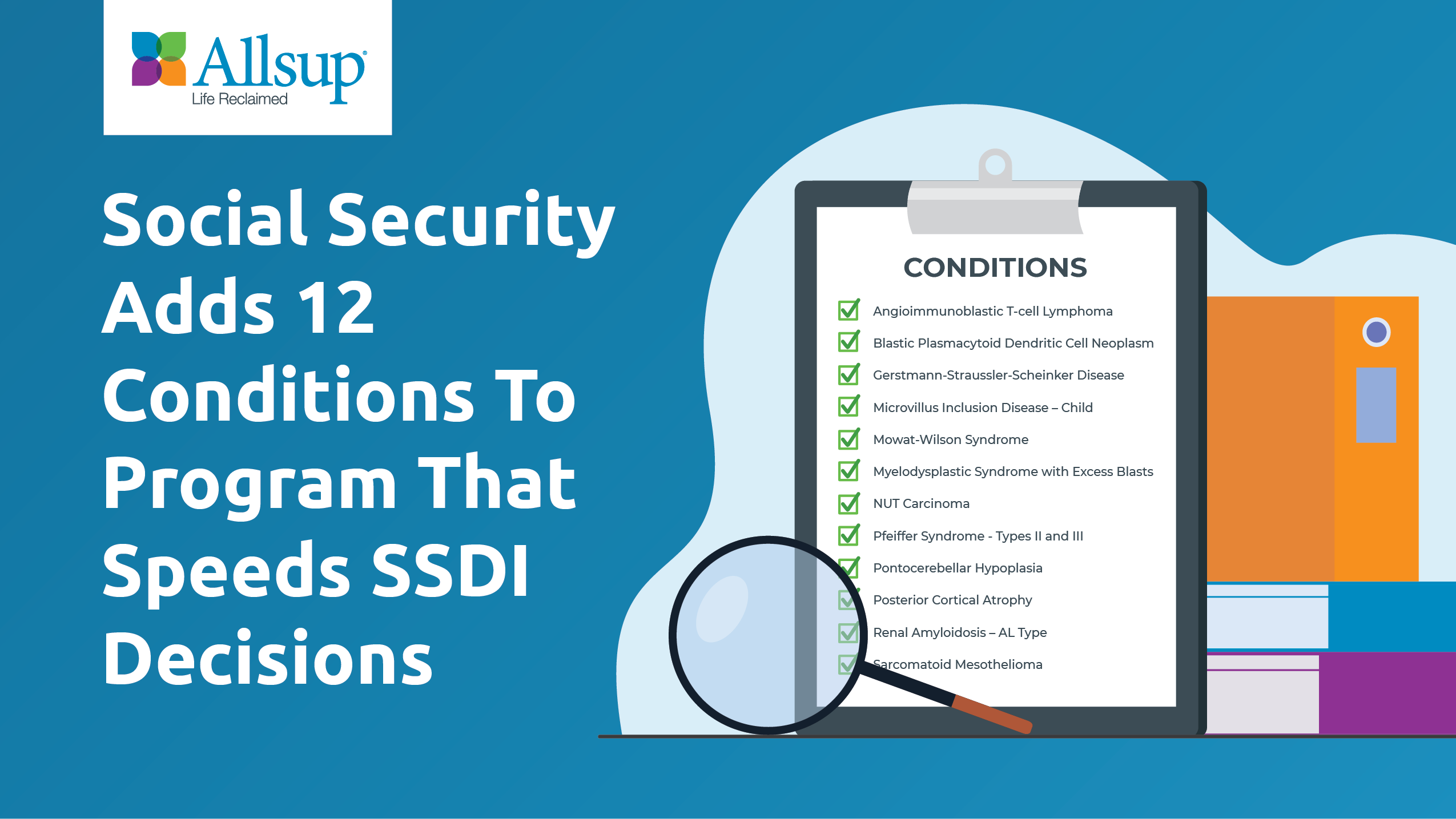 The Social Security Administration announced it added 12 new conditions to the Compassionate Allowances Program (CAL). The program was created to speed up claims review for Social Security disability benefits by identifying a list of specific conditions that by definition meet the SSA's standards for disability benefits.
The list of more than 260 conditions has been added to over the years, and now includes these 12 conditions:
Angioimmunoblastic T-cell Lymphoma
Blastic Plasmacytoid Dendritic Cell Neoplasm
Gerstmann-Straussler-Scheinker Disease
Microvillus Inclusion Disease – Child
Mowat-Wilson Syndrome
Myelodysplastic Syndrome with Excess Blasts
NUT Carcinoma
Pfeiffer Syndrome - Types II and III
Pontocerebellar Hypoplasia
Posterior Cortical Atrophy
Renal Amyloidosis – AL Type
Sarcomatoid Mesothelioma
These new conditions join other illnesses on the list, such as acute leukemia, brain disorders, advanced cancers and early-onset Alzheimer's disease. The National Organization of Rare Diseases reports that about 30 million Americans (one in 10) have rare diseases, which number approximately 7,000. In fact, the current number of rare cancers is over 500. These statistics, now compounded by long COVID, support the importance of applying for SSDI benefits without delay if you meet the criteria.
Hearing that you or someone you know is facing a critical illness can be devastating. Allsup experts in Social Security Disability Insurance (SSDI) benefits can help you navigate the complex SSDI application process and flag serious medical conditions for accelerated approval under the CAL program. Since the launch of the CAL program, more than 800,000 people with severe disabilities have met the SSA's requirements and received their benefits within weeks rather than months or years.
Since 1984, Allsup has helped over 375,000 people with disabilities to successfully receive their SSDI benefits. For more information about SSDI benefits, visit Allsup.com.
Help With SSDI Claims and Appeals
For more information about applying for SSDI benefits, filing your appeal if you were denied, or to see if you are eligible, visit Allsup.com/apply-for-ssdi or call 1-800-678-3276.