May 21, 2019
Disability Insurance Awareness Month: Who Has Access To Disability Insurance?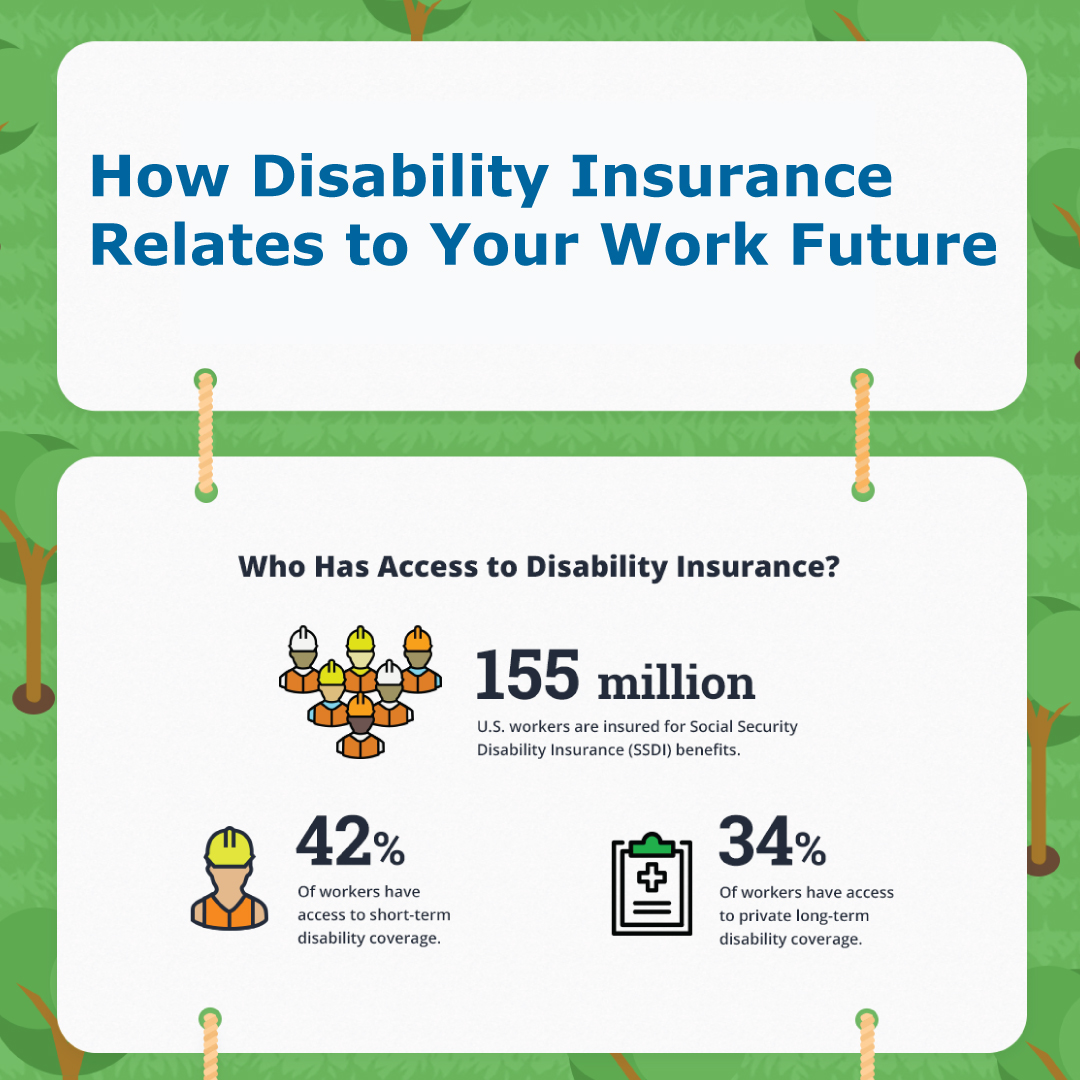 NOTE: In May, Allsup is posting a series of blogs on Disability Insurance Awareness Month, a time when organizations join together to raise awareness about protecting your income following a disability. This series will take you through common questions about disability insurance.
The short answer: Most workers have access to disability insurance.
As with other insurance choices, however, individuals' options vary. There are three general types: private short-term disability, long-term disability, and Social Security Disability Insurance (SSDI), a federal insurance program self-funded by workers and employers through their FICA payroll taxes.
From these options, only 42% of workers have short-term disability insurance, and even fewer, 34%, have long-term disability coverage, according to data from the Bureau of Labor Statistics. However, more than 155 million workers are fully insured for Social Security Disability Insurance (SSDI).
Even though SSDI is the only safety net available for the majority of U.S. workers, many people don't know about the program, or take time to consider the impact of an acquired disability. Severe illness or injury occur more often than people think, and they can wreak havoc on finances.
Remember, your most important asset isn't your home, car, or savings account – it's your ability to earn an income. When people wait too long to apply for SSDI, or do not prepare for the worst—they can lose their savings, 401(k)s, vehicles and sometimes their homes. Don't wait to learn more about your valuable coverage through the SSDI program. You've earned it, and you never know when you may need it.
If you're one of the many Americans who need to apply for disability, you need to know that the Social Security claim process can be difficult, stressful and time-consuming. It's a smart idea to have representation from the very beginning. The earlier a person seeks expert help, the better their chances of receiving Social Security approval with their application. It may be possible to avoid the appeals process altogether.
Find more information about how to apply for disability benefits or returning to work with a disability, at Allsup.com.