May 31, 2019
Disability Insurance Awareness Month: Will I Ever Work Again?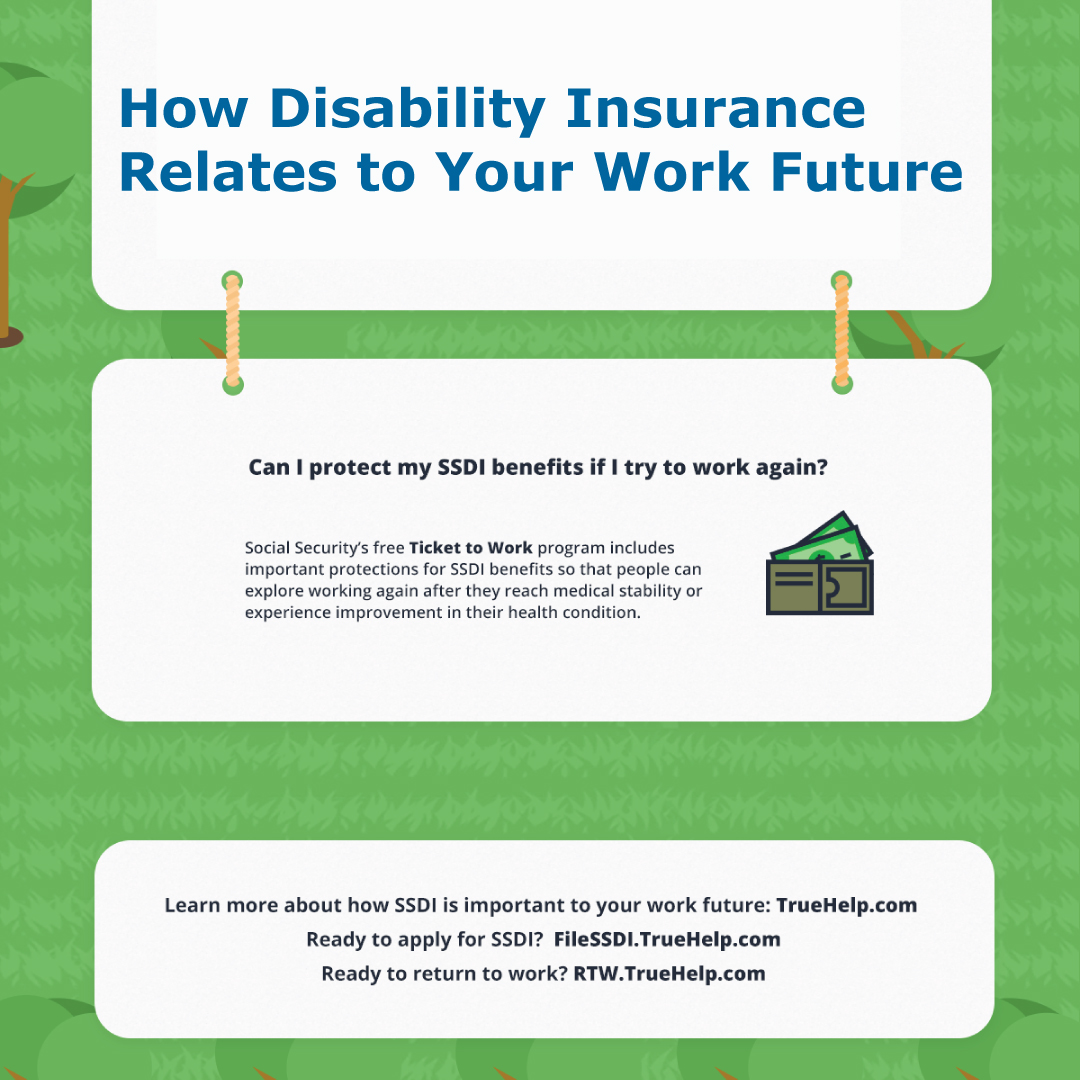 NOTE: In May, Allsup is posting a series of blogs on Disability Insurance Awareness Month, a time when organizations join together to raise awareness about protecting your income following a disability. This series will take you through common questions about disability insurance.
Here's a question in return: Do you want to work again? Many people struggle with applying for Social Security Disability Insurance because they want to keep working, even though their health won't allow them to.
So they suffer through medical distress, financial trouble and feel like a burden for their families—when they could apply for SSDI with the knowledge they will try to work again. Many people believe that once they receive SSDI, they can never work again, but this is simply untrue.
Applying for and receiving Social Security Disability Insurance (SSDI) and/or private long-term disability insurance (LTD) can help former workers get by, put food on the table, and prepare for their future—once their medical condition has stabilized, or they've completed treatment, rehabilitation or recovery.
Social Security's Ticket to Work program includes important protections for SSDI benefits so that people can explore working again after experiencing medical improvement. It was specifically created to help individuals with disabilities earn more than their minimal SSDI benefit and put them back on the path to rejoining the workforce.
Employment Networks, such as Allsup Employment Services, offer a range of free support services, such as: improving energy and stamina for a full-time job; discussing job accommodations with employers; job placement assistance; and complying with Social Security's reporting processes to protect their benefits for the long-term.
If you're an individual in this position, reach out to Allsup Employment Services and get started on the path back to the workforce.
And if you've been struggling with your decision, learn how to apply for disability benefits with expert help—and don't give up. SSDI could be the key to your work future.