October 15, 2019
Job Accommodation Network's (JAN) Tools, Techniques, and Technologies for Developing an Effective Accommodation Program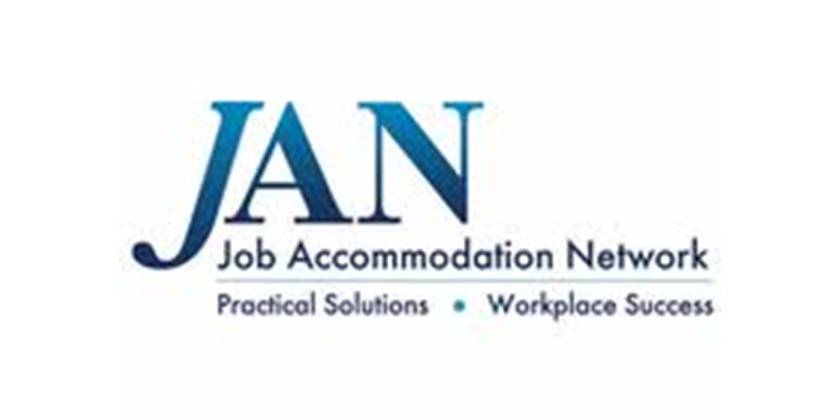 By: Louis Orslene, JAN Associate Director
As we celebrate National Disability Employment Awareness Month, it is more important than ever for us to be aware that globally there are more than 1 billion people with disabilities.
Chronic health conditions and disabilities are increasingly more commonplace in the workplace. Thus, optimizing employee productivity and innovation requires businesses to recognize and support all talent, including candidates and employees with disabilities. This optimization occurs when businesses have an effective process for accommodating workers.
Funded by the U.S. Department of Labor's Office of Disability Employment Policy, Job Accommodation Network (JAN) provides free tools, techniques, and technologies for businesses to develop and sustain an effective accommodation program. JAN has an excellent reputation for providing confidential guidance and coaching on workplace accommodations and Title 1 of the Americans with Disabilities Act (ADA).
More recently, JAN subject matter experts have created several easy-to-use, role-based tools and technologies for business. One tool is the Workplace Accommodation Toolkit, an online resource that includes actionable policies and processes from leading businesses, replicable forms, training presentations, role-play videos, and best practices across all phases of the employment life cycle.
JAN, in collaboration with IBM, also has developed the Mobile Accommodation Solution app. This free accommodation case management app enables employers to triage and track their requests while using some of the best and emerging accommodation practices.
Learn more at JAN's A to Z on Accommodations portal. Search by "disability," and also can now search by "limitation," "work-related function," "topic," and "accommodation" in order to find that effective accommodation solution.
JAN's website also offers the Solution Showcase, with videos on how specific assistive technologies work to accommodate workers with disabilities.
Building a business's accommodation program and negotiating employee accommodations can be challenging. However, with JAN's free guidance on accommodation techniques, tools, and technologies, the process can be much less daunting. The result: a more disability inclusive and productive workplace for all employees.
Editor's note: Allsup helps individuals living disabilities apply for SSDI and return to work.