November 14, 2019
National Family Caregivers Month Encourages Supporters to #BeCareCurious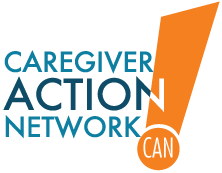 November is National Family Caregivers Month, a time to recognize and celebrate family caregivers across the country. In 2019, Caregiver Action Network is urging America's caregivers to #BeCareCurious when it comes to the health and well-being of their loved ones. The theme's overall goal involves asking pertinent questions, exploring medical options, and remaining proactive in care decisions that affect the relatives they care for on a regular basis.
Taking care of a loved one with a chronic illness or injury can be a full-time and often thankless task. Many people may have the best intentions when it comes to caring for a family member in need, but it requires a great deal of action, patience, forethought and compassion.
In its continued efforts to highlight caregivers nationwide, Caregiver Action Network has compiled several tools to help equip caregivers in every capacity. The wide range of materials made accessible includes a social media kit that individuals can use to promote and honor the contributions of caregivers via social media channels. The kit has core messaging, graphics and handles for National Family Caregiver Month. Additionally, it provides commonly used hashtags – such as #Caregiver and #ThankACaregiver.
For more details on how to #BeCareCurious, visit the Caregiver Action Network's website.
Editor's note: Allsup helps individuals living with disabilities apply for SSDI and return to work.