February 28, 2020
Saving Lives, One Heart at a Time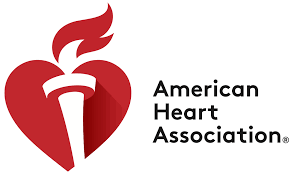 February is American Heart Month. The American Heart Association continues making significant strides to fund cardiovascular medical research, educate the public on healthy living and shed light on preventative measures.
According to the Centers for Disease Control and Prevention, someone has a heart attack every 40 seconds in the U.S. About 47% of Americans have at least one of three risk factors of heart disease: high blood cholesterol, high blood pressure, and/or smoking. Creating and sharing opportunities to fight against the key risk factors is crucial to getting more individuals to take control of their heart health.
Since 1924, AHA has drawn considerable attention to heart disease, the leading cause of death in America. The organization's aim in 2020 is to incorporate events that engage and inspire Americans to be heart-healthy. The following are activities for individuals and employers to get involved.
Heart Walk
This year's St. Louis Metro Heart Walk takes place on Saturday, May 16, 2020, at Busch Stadium.  The walk celebrates survivors of heart disease and stroke, as well as encourages individuals to improve their heart health through action.
Gates open at 7:30am CT with festivities and an opening ceremony at 8:45am, followed by the walk at 9:00am. Companies and individuals can form Heart Walk teams now by visiting metrostlouisheartwalk.org.
Field Day
Who says you have to adult every day? AHA is giving companies a way to play at work with Field Day, a fun and interactive initiative where employees participate in challenges that are both physically and mentally rewarding. The result is twofold: companies help workers alleviate stress and build rapport with on-site games while raising critical funds to combat heart disease and stroke.
Each participating company selects a volunteer committee to coordinate Field Day. Leading up to the day of the event, AHA partners with the sites to help promote Field Day's activities and fundraising goals. Some popular games at the event include tug-of-war, three-legged sack races, team water balloon toss, and more.
CycleNation
The CycleNation movement was designed by AHA to keep the conversation going about heart health through bicycling. AHA hosts events across the country that help participants get energized and feel good, and aimed at reducing cardiovascular issues and stroke.
Participants create teams of four people to ride relay style with reserved stationary bikes and are responsible for maintaining fundraising outreach efforts on their social networks. All proceeds go to community initiatives to alter the course of heart disease.
Learn more about CycleNation here.
Editor's note: Allsup helps individuals living with heart disease and other disabilities apply for SSDI and return to work.