June 29, 2020
What to Know About World Scleroderma Day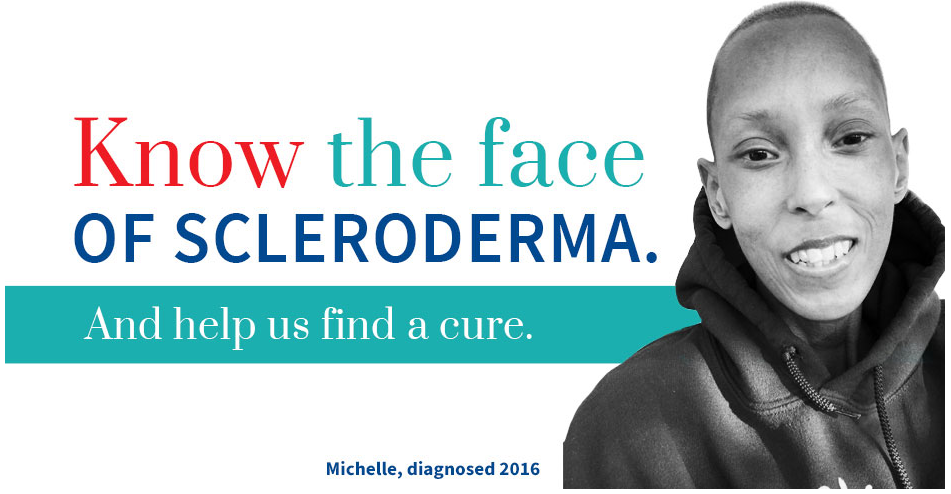 June is Scleroderma Awareness Month. Scleroderma affects over 300,000 people in North America; 80% of the patients are women.
Because it is relatively uncommon and has a wide variety of symptoms, the chronic illness is difficult to diagnose. Many patients suffer with scleroderma for years before getting a diagnosis. Scleroderma literally means "hard skin" and can cause serious damage to internal organs including the lungs, heart, kidneys, esophagus, and gastrointestinal tract. This debilitating autoimmune disease is often progressive. Early diagnosis is key to helping patients have a better quality of life.
The Scleroderma Foundation includes thousands of individuals across the U.S. engaged in a great undertaking to provide support and education to individuals and families affected by scleroderma. With 7,000 new cases of scleroderma diagnosed each year, the foundation's 24 chapters and 150 support groups nationwide have much more work to do!
Help us spread awareness of scleroderma by participating in awareness activities on Monday, June 29th in honor of World Scleroderma Day. Visit www.sclerodermaaware.org for ideas on how to raise awareness of scleroderma.
The scleroderma community will be participating in a National Day of Action on June 29, 2020, to gain awareness of scleroderma and to recruit co-sponsors for the National Commission on Scleroderma and Fibrotic Diseases Act of 2019. Thousands of advocates will be reaching out to their U.S. Representatives and Senators asking them to support this legislation. Join us in our efforts by registering at www.scleroderma.org/NationalDayofAction2020.
Visit www.scleroderma.org to learn more about scleroderma or to find a chapter near you.
Editor's note: Allsup helps individuals living with scleroderma and other disabilities apply for SSDI and return to work.