September 30, 2019
Working Together to End Alzheimer's Forever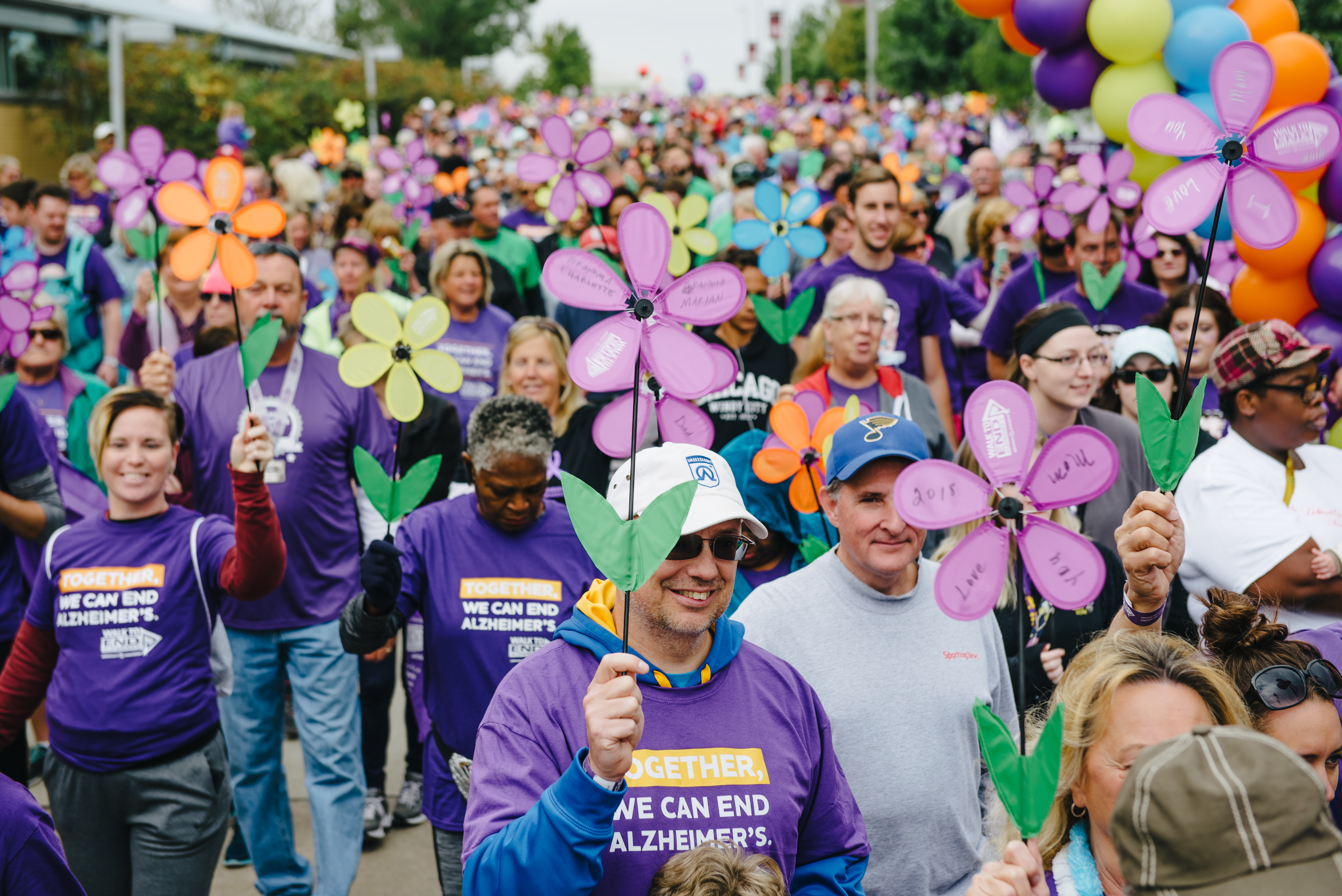 By Jacob Simburger, Communications Manager, Alzheimer's Association
There are over 5 million Americans living with Alzheimer's disease, making it the sixth-leading cause of death in the U.S. Currently, there is no cure, and treatments do not stop the disease from progressing. Now more than ever, we need to work together to end Alzheimer's forever. That's why, every year, more than 600 communities across the U.S. walk together to end Alzheimer's.
The Alzheimer's Association Walk to End Alzheimer's® is the world's largest event to raise awareness and funds for Alzheimer's care, support and research. This year, the Belleville Walk takes place Saturday, Oct. 5, at Southwestern Illinois College.
Each walk, held across the country, is an inspiring and hopeful event for all involved. One of the most exciting moments of the walk is the Promise Garden, which is a mission-focused experience that calls for participants to come together and make a commitment to fulfill their promise to remember, to honor, to care and to fight Alzheimer's disease. Through colorful flowers, the Promise Garden ceremony represents the diverse reasons participants have gathered to participate. On walk day, walkers will have an opportunity to receive a Promise flower and write a personal message on it to further strengthen their dedication.
Walk to End Alzheimer's events raise funds and drive the mission of the Alzheimer's Association. The Alzheimer's Association works towards eliminating the disease through the advancement of research, providing care and support for all affected and reducing the risk of dementia through the promotion of brain health.
Your participation in the walk helps to change the level of Alzheimer's awareness in your community. The Alzheimer's Association provides free, easy-to-use tools and staff support to help participants reach their fundraising goal. While there is no fee to register, we encourage participants to fundraise in order to contribute to the cause and raise awareness.
For the Oct. 5 Walk in Belleville, you can register online at act.alz.org/swicwalk2019. On walk day, registration begins at 8 a.m. followed by the ceremony at 9 a.m. The walk begins at 9:30 a.m. along a two-mile route.
Visit alz.org/walk to find a walk near you.
Editor's note: Allsup helps individuals living with Alzheimer's disease and other disabilities apply for SSDI and return to work.