May 12, 2020
Disability Insurance Awareness Month: Why Do You Need a Representative?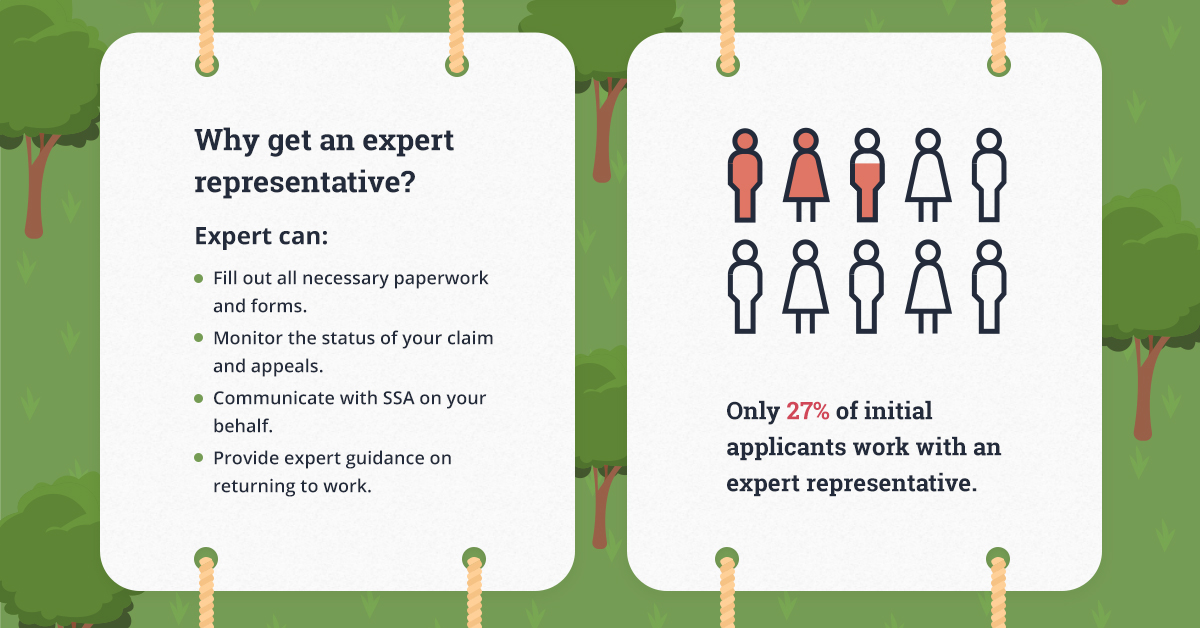 Did you know? The application process for Social Security Disability Insurance (SSDI) benefits is long and complicated. People wait months or years to receive the benefits they've earned, and when you need a source of income, time is precious.
This is where an expert representative like Allsup can help, potentially cutting down the amount of time it takes to get approved by:
Filling out all necessary paperwork and forms
Monitoring the status of your claim and appeals
Communicating with the Social Security Administration (SSA) on your behalf
Providing expert guidance on returning to work
Just as you would call an expert mechanic to fix your car, an expert financial advisor to handle your 401(k), or an expert wedding planner to manage your special day, hiring an expert for disability benefits claim makes sense—rather than trying to independently manage mountains of paperwork while also dealing with a severe health condition.
When you're in poor health and worried about when and from where you'll get your next paycheck, you don't want to have to deal with a government process by yourself. Having an expert by your side can make things much easier, not to mention potentially much more successful in the long run.
The results don't lie: Allsup has helped more than 325,000 people receive their SSDI benefits, with our customers experiencing a 97% approval rate.
To reiterate, timing is everything. That's why, in our next post, we'll share why you need to apply as early as possible for your Social Security disability benefits.
Our online tool combines an SSDI assessment for eligibility and Social Security disability application support, along with return-to-work guidance for those who may medically recover.
To get started with your SSDI eligibility assessment, go to Allsup.com/assessment.