March 17, 2020
SSA Offices Close, Easy to Apply Online with empower by Allsup®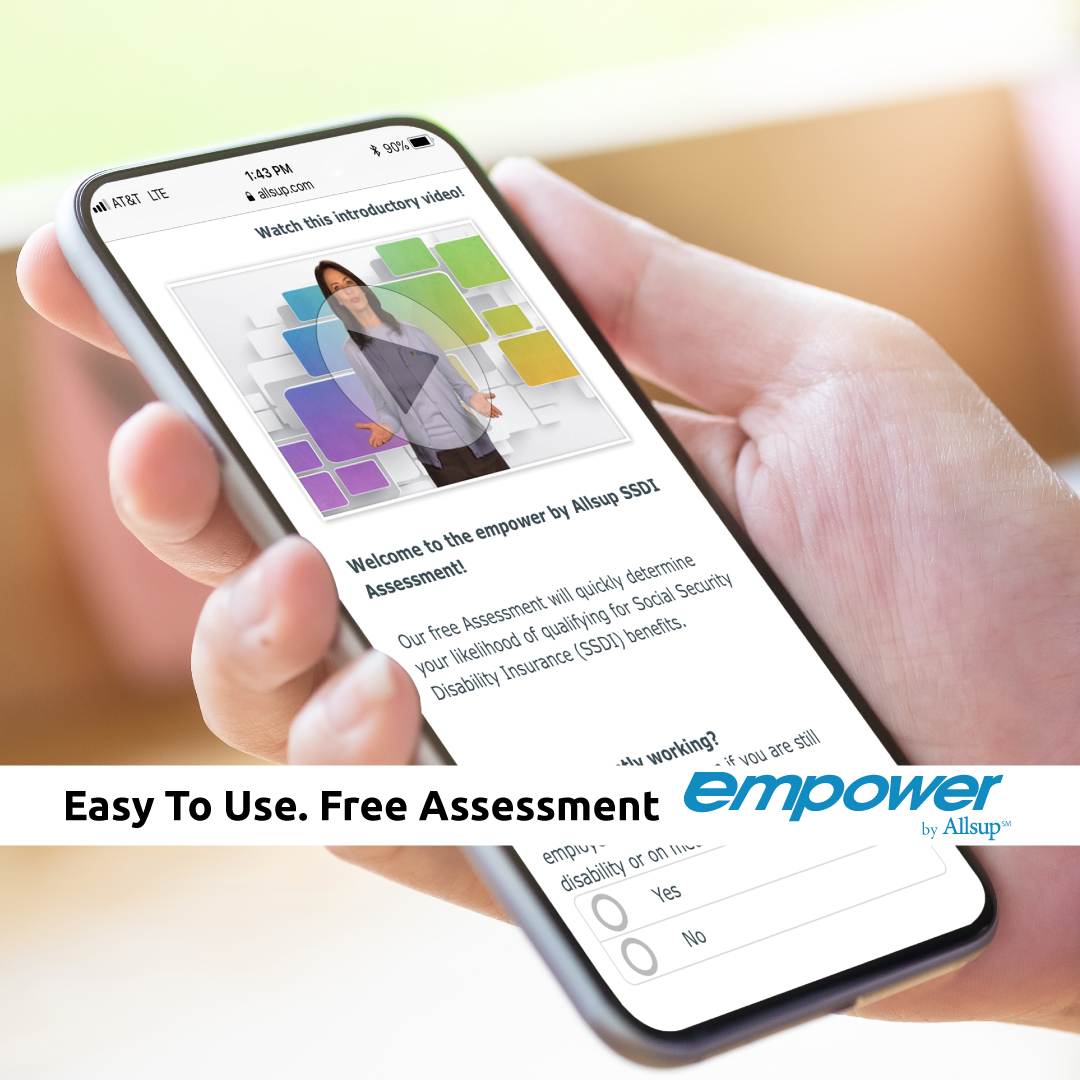 Coronavirus prevention is key right now and Social Security announced it is closing all local offices effective Tuesday, March 17.  This step is designed to help reduce the spread of illness, but you may be worried about your Social Security disability application.
Take an easier path when you apply for disability benefits
Receive help from Allsup disability experts, access live chat with our team, and get online support to apply for Social Security Disability Insurance (SSDI) benefits. It's simple to use empower by Allsup – and also learn quickly about your likelihood of eligibility for SSDI and apply for Social Security disability online.
Allsup team members are continuing to provide services and functioning business as usual during this time of nationwide illness preparedness and prevention. We are relying on technology and telephone-based services as we have effectively for more than 35 years to assist our customers.
Using empower makes it easier on yourself, helps you to avoid the extremely long wait lines for a telephone appointment with Social Security, and provides you with peace of mind that you have an expert helping with your claim. Click here to get started with empower by Allsup and choose Allsup as your expert disability representative.
Allsup will continue to monitor changes with the Social Security Administration and the SSDI program during the COVID-19 (coronavirus) pandemic.
For information related to coronavirus (COVID-19), please visit the Centers for Disease and Control Prevention (CDC) at cdc.gov for the latest.
Allsup will continue to provide updates @Allsup and on Facebook.com/allsupinc.